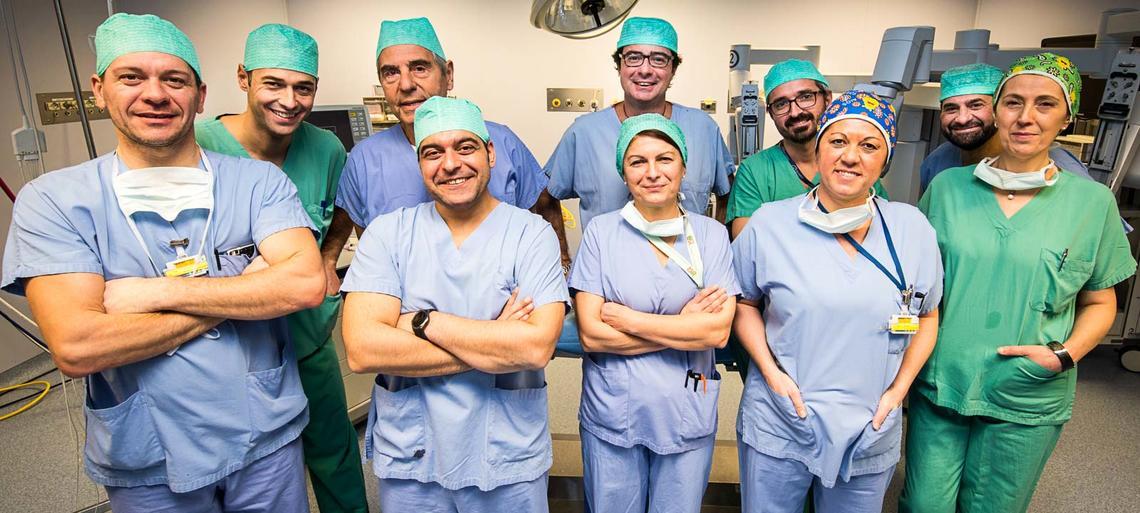 The Urology and Andrology Unit
The Urology and Andrology Unit at the Capitanio Hospital offers a comprehensive, high-quality response to all urological and andrological problems in men (prostate cancer, prostatic hypertrophy, erectile dysfunction, male infertility, and others) and urological for women (female genital prolapse, urinary incontinence and others). It also deals with kidney, adrenal, ureter, and bladder diseases. 
Outpatient services are provided at all Auxologico sites in Lombardy. 
All services are characterised using the latest technologies and the most consolidated procedures, ranging from advanced diagnostics to surgery.
Access to services
Access to services at hospital and outpatient sites is possible through:
payment of the SSN prescription charge (the National Health);
Smart Tariff;
privately (upon payment);
Agreements (supplementary health funds, insurance companies, health insurance companies, conventions with companies and associations through which you can access a discounted price list).
---
Diagnosis and Prevenction
In the diagnostic area, Auxologico is the only centre in Italy to offer the Urogenetics Service with diagnostic paths aimed at calculating the risk of developing prostate cancer in people who are familiar with this type of tumour and for which the genetic element is paramount.
In terms of early diagnosis, Auxologico also offers 3Tesla high-field magnetic resonance imaging and innovative tests like RM fusion prostate biopsy and the search for circulating tumour cells in the blood. 
---
Centre for Urotechnology
Surgery procedures take place at the Centre for Urotechnology in Milan a modern surgical unit run by internationally renowned surgeons, for the treatment of urological and andrological diseases using minimally invasive surgery techniques. These techniques provide unquestionable advantages: greater precision of intervention and reduced invasiveness, with less pain for the patient and shorter hospital stays.
The clinicians work in close synergy with the Auxologico Urological Research Laboratory. This collaboration ensures that healthcare professionals are constantly updated on the latest scientific evidence for the treatment of urological diseases and that they can use the most advanced diagnostic and therapeutic protocols.