HOW TO ENABLE YOUR DOSSIER AND DOWNLOAD YOUR REPORTS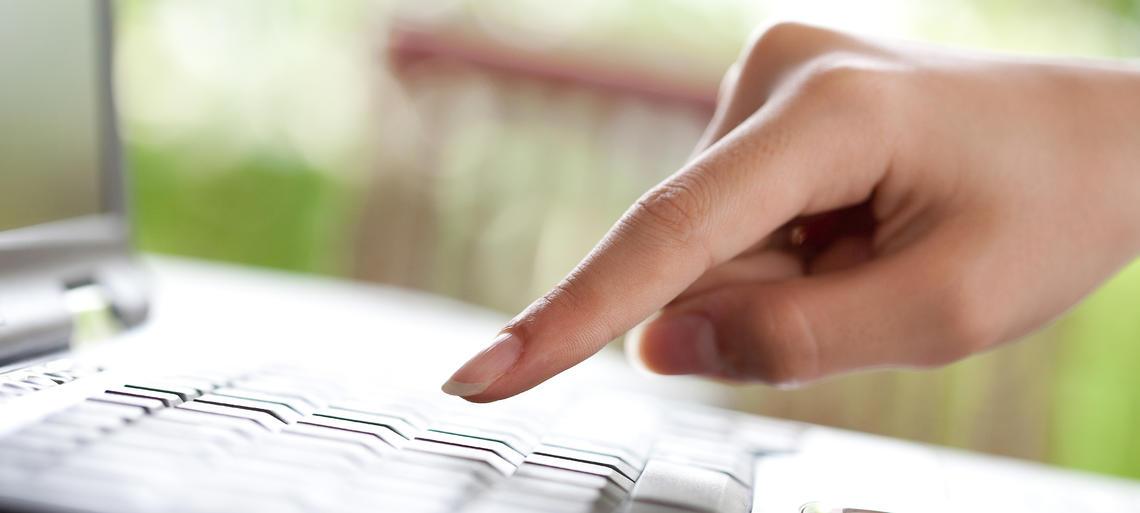 Go back
You are in AUXOLOGICO
HOW TO ENABLE YOUR DOSSIER AND DOWNLOAD YOUR REPORTS
PROCEED AS FOLLOWS
Enter your credentials if you already have an account, otherwise sign up;
Access and click DOSSIER. On your first access, read and accept the information, then click ENABLE DOSSIER;
Enter your data: your fiscal code/document number and the activation number that you were given upon admission;
Click CONTINUE.
Afterwards, every time you access your Personal Area, just click DOSSIER and you will immediately view your appointments, medical reports and invoices.
YOUR DOSSIER CONTAINS:
Reports of lab tests, outpatient visits, and ultrasound results;
History of all your appointments at Auxologico and provision for easy cancellation;
Your invoices.
YOUR DOSSIER DOES NOT CONTAIN:
The following medical reports:
Pathological anatomy, cytogenetics, molecular biology, and HIV;
Lab tests possibly requiring deeper investigations and, therefore, would involve an additional payment by the patient;
ECG, HOLTER monitoring, ER MAP test;
Radiology (X-ray, CAT, MRI and  DXA scans).
OTHER WAYS TO DOWNLOAD YOUR REPORTS
 If you received a paper slip like the one in the picture during the acceptance phase, you can download the report using the yellow button below.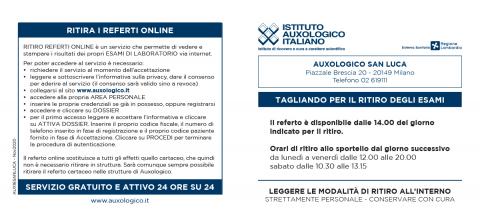 USE THIS MODE IF:
You took your test in Verbania (Auxologico Villa Caramora);
You were sent by a company within

the Italian occupational medicine scheme;

You are a guest of Auxologico Residence for the Elderly;
You requested blood taking at home;
You are an Auxologico employee treated at the employer's expenses (Italian occupational medicine scheme).
Download your medical report within 20 days maximum from the date indicated. After this date, you can collect the paper medical report at Auxologico hospitals any time.
The service is not available in the following cases:
You did not consent downloading of online medical reports by signing the special form upon admission;
Genetic tests;
Histology tests;
Cytology tests (ex. Pap-Test);
ISAC Tests;
In specific cases when deeper investigations were required in addition to the test (such as: ANA Antinuclear Antibodies tests, some cultural tests, DU blood group phenotype, and serum protein electrophoresis). In these cases, you can collect your medical report and settle the difference, if required, at any Auxologico hospital in the working hours shown in our site. Bring with you the medical results pick-up ticket and an identification document.