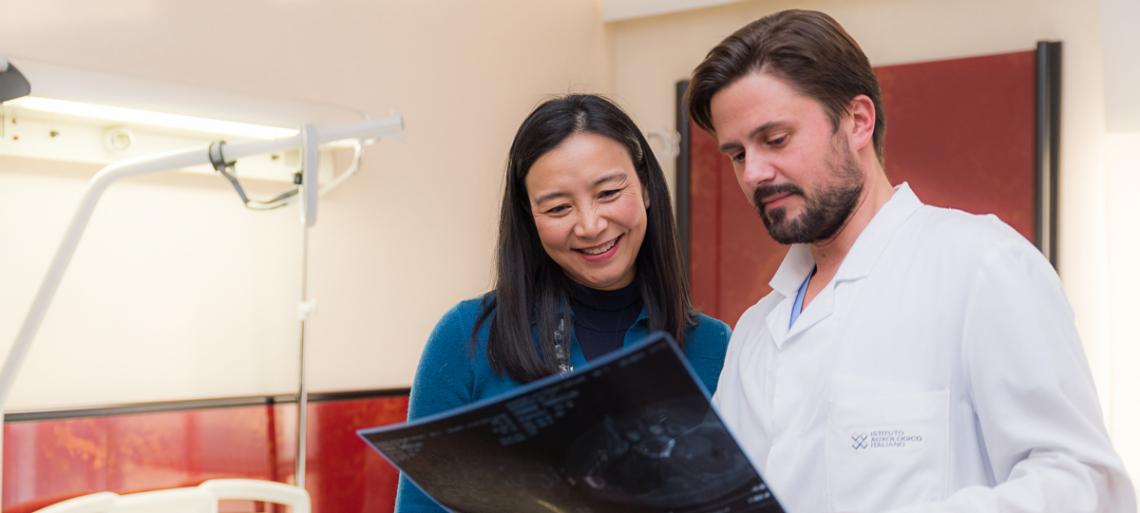 These are abstracts from our customer service survey
Good morning,
I have been receiving treatment at the San Luca Hospital in P.le Brescia since 2009. I am sending this e-mail to say thank you and to praise Dr. G. B. Perego and the "Telemedicine" unit (I wear a defibrillator).
From the first episode in 2009 to today I have always been attended by all the persons who have treated me with great professionalism, but also with manners and methods which have restored the confidence I needed….
Dear Sirs,
This morning I collected the satisfaction questionnaire and I concentrated on the "numbers". Then I paused and I felt a strong need to express my opinion more completely believing that, since it is right to complain when necessary, it is just as right to highlight the positive aspects and satisfaction for the treatment received.
And based on my experience at San Luca, I can only express my complete satisfaction and most sincerethanks to everyone.
I live in Rome and I felt unwell during the night between the 13th and 14th while staying at a hotel in Milan; the ambulance transported me to the accident and emergency unit at San Luca Hospital, this is a hospital (that I must confess) I did not know existed. From that moment, also realising what was happening to me, I put my complete trust in the persons who had promptly "taken charge" of me and I can now say that I made the right decision.
The professionalism of your staff is undoubtedly at the highest levels and I believe that this praise is not something new for you; but I wish to highlight another aspect that particularly impressed me: everyone's kindness and helpfulness.
I will start from the nursing staff and auxiliaries: they are all wonderful and their approach to patients is polite and impeccable; and if to this we also add the smile and calmness in the relationship with everyone, then we attain the highest level.
F.a.o. the Office.
I was admitted to your Clinic in the Orthopaedics Department, 4th Floor and I must confess that I was pleasantly surprised with the treatment received. The kindness, cleanliness, professionalism and organisation of ALL the staff, doctors, ward sister, nurses, healthcare professionals and assistants, extending to the catering and cleaning service were of the highest quality. I believe you are a good example of the efficient operation of the Lombard Health Service and for this, as a citizen, I thank you wholeheartedly and I ask you to convey the sentiments I have expressed to all the staff.
Best wishes.
Good morning Dr. Lo Grillo, I am writing this e-mail to express my thanks to all the staff of the clinic, to you in particular, who not only remained close to my father, but also to all of us by telephone, for the helpfulness and above all the professionalism when treating my father, my thanks also to Prof. Rigatti. This is the first time I have experienced such helpfulness in a healthcare facility, also considering the significant distance that separated my father from his family during the days spent in hospital in Milan, I found in you all the kindness, caring and dedication that a close relative could have given him.
I wish you every success in your work and one day I hope to meet you all personally.