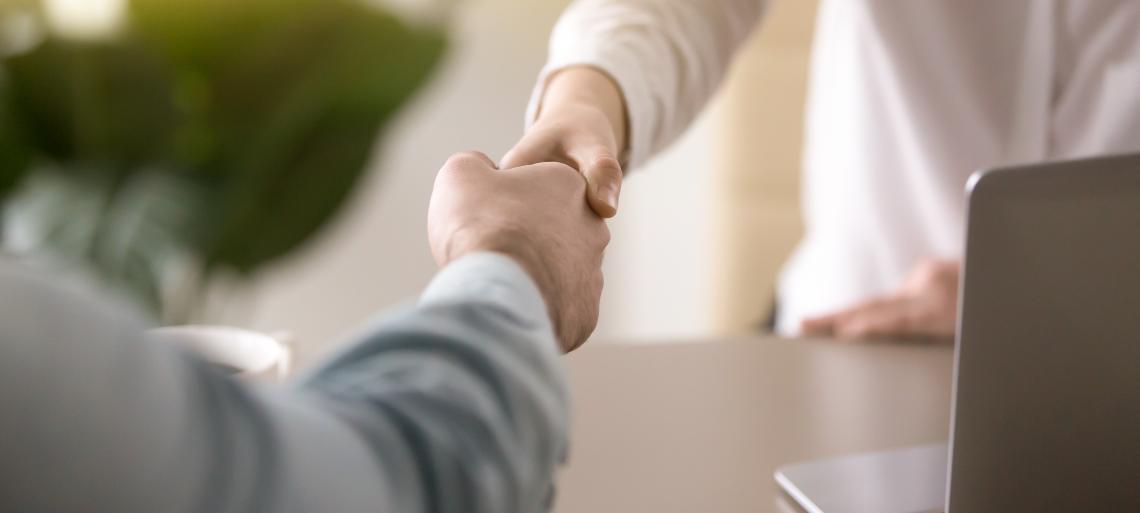 FOREIGN INSURANCE COMPANIES
Auxologico has made several agreements with the major international insurance networks so that healthcare costs incurred in foreign countries can be covered.
To foreign patients Auxologico makes available its International Patients Office which ensures comprehensive assistance, from the first medical consultation to the post-operative check-up, and which can also make available a cultural mediation service.
ITALIAN INSURANCE COMPANIES
Auxologico has made direct and indirect healthcare services agreements with the most important insurance companies, supplementary health assistance funds, health insurance schemes and insurance networks, also at international level, in order to ensure the coverage of outpatient and surgical services.
---
HOW TO BENEFIT FROM AN AGREEMENT?
Most employment contracts envisage an insurance cover for health care: the employee can ask his company whether this coverage is provided.
In some cases, the health care coverage from which the employee has benefited during his professional activity is extended when he ceased to be employed and instead received a pension.
The self-employed professional enrolled in a professional register can check whether the relevant Professional Association has made a direct agreement with Auxologico.
To appropriately benefit from the agreed facilitations envisaged by the relevant agreement, it is important to always check with the Health Insurance Funds, Health Insurance Schemes, Insurance Network the terms and conditions entailed in terms of prices and tariffs; this check should be performed before booking both outpatient and surgical services.
DIRECT AGREEMENT
This type of agreement envisages that the insurance body having a direct agreement with Auxologico makes the full or partial payment (with any insurance franchise charged to the patient) for the services delivered in favor of its beneficiary, by sending beforehand Auxologico an authorization document related to the assumption of responsibilities for payment charges (taking-charge process).

Without this document, the direct agreement will not be applied.
INDIRECT AGREEMENT
Auxologico has made several indirect agreements with insurance companies and with the main CRALs (Employee Recreation Facilities), company groups, recreation Facilities and other bodies by granting discounts on the outpatient and surgical price list.

To benefit from this agreement, it is required to show the card that proves the membership to the organizations which have an agreement, or the "Carta Salute Auxologico" (Auxologico Health Insurance Card) issued by one's Insurance Fund or Organization.
| name | type |
| --- | --- |
| A.I.G. TRAVEL ASSIST., INC. | Direct |
| ALLIANZ | Direct |
| EMERGENCY ASSISTANCE JAPAN CO., LTD | Direct |
| MEDIC'AIR INTERNATIONAL | Direct |
| MSH INTERNATIONAL | Direct |
| PRESTIGE INTERNATIONAL U.K., LTD | Direct |
| SICRED JSC | Direct |
| SIGAL UNIQA GROUP AUSTRIA SH.A | Direct |
| UNITEDHEALTH INTERNATIONAL INC. | Direct |
| AWP P&C S.A. | Direct |
| AWP Contact Center Italia S.r.l. | Direct |
| AON | Direct |
| ASSIRETE SRL | Direct |
| BLUE ASSISTANCE SPA | Direct |
| C.A.S.A.G.I.T. | Direct |
| C.A.S.P.I.E. | Direct |
| BANCO BPM (Aon) | Direct |
| Consorzio Mu.Sa. (Campa; Insieme Salute Lombardia; Insieme Salute Coopsalute; Società di Mutuo Soccorso Cesare Pozzo) | Direct |
| CONSORZIO MUTUE | Direct |
| EDENRED ITALIA SRL - Ticket Welfare | Direct |
| EDUCatt | Direct |
| E.M.V.A.P. | Direct |
| ENTE MUTUO REGIONALE UNIONE CONFCOMMERCIO | Direct |
| EUROP ASSISTANCE ITALIA | Direct |
| F.A.S.D.A.C | Direct |
| F.A.S.Di.P. - Fondo di Assistenza Sanitaria per i Dirigenti Pirelli | Direct |
| FASI - FASI OPEN - ASSIDAI (Iws) | Direct |
| F.S.I. - Fondo Sanitario Integrativo del Gruppo Intesa Sanpaolo | Direct |
| FAS CGE F.DO ASS.LE S.CO CGE | Direct |
| FASCHIM | Direct |
| FAS-FIAR - Leonardo | Direct |
| FIAMLI-INNSE | Direct |
| NOBIS ASSICURAZIONI | Direct |
| FISDE ENI | Direct |
| FISDE ENEL | Direct |
| FONDAZIONE ATM | Direct |
| Generali Welion S.c.a.r.l. | Direct |
| INTER PARTNER (Axa Ipas) | Direct |
| ISTITUTO GIUSEPPE TONIOLO | Direct |
| ITALIASSISTENZA SPA | Direct |
| MAPFRE WARRANTY SPA | Direct |
| MAPFRE ASSISTENCIA S.A. | Direct |
| MEDIC4ALL ITALIA SPA | Direct |
| MED24 S.p.A. | Direct |
| MyAssistance | Direct |
| MyRete | Direct |
| POSTE ITALIANE | Direct |
| PREVIMEDICAL SPA | Direct |
| SAS SOLUZIONI ASSICURATIVE | Direct |
| QUAS | Direct |
| UniSalute S.p.A. - Si Salute | Direct |
| UNIVERSITÀ CATTOLICA DEL SACRO CUORE | Direct |
| WIT | Direct |
| 3°BATTAGLIONE CARABINIERI LOMBARDIA | Carte salute & Indirect |
| 4WARD SRL | Carte salute & Indirect |
| 50 & PIÙ FENACOM | Carte salute & Indirect |
| A.G. SERVIZI APPALTI GENERALI | Carte salute & Indirect |
| A.L.A. MOBILI D'ARTE DI B & M ABBONDI SNC | Carte salute & Indirect |
| A.L.D.A.I. | Carte salute & Indirect |
| A.N.I.A. | Carte salute & Indirect |
| A.N.M.I.C. | Carte salute & Indirect |
| A.N.U.A.F.I.T. | Carte salute & Indirect |
| A.P. COPERTURE SRL | Carte salute & Indirect |
| A.R.C.A. SAS DI ANELLI G. | Carte salute & Indirect |
| A.S.C. INSIEME PER IL SOCIALE | Carte salute & Indirect |
| A.S.C.O.M. CIRCOLO | Carte salute & Indirect |
| A.S.D. FUTURA | Carte salute & Indirect |
| A2L ENERGY SRL | Carte salute & Indirect |
| AAKON POLICHIMICA SPA | Carte salute & Indirect |
| AASTRA SPA | Carte salute & Indirect |
| ACAI | Carte salute & Indirect |
| ACCADEMIA SGR SPA | Carte salute & Indirect |
| ACCENTURE SPA | Carte salute & Indirect |
| ACCIAI BORIANI SRL | Carte salute & Indirect |
| ACCIONA AGUA S.A. | Carte salute & Indirect |
| ACEA ELECTRABEL ELETTRICITA' SPA | Carte salute & Indirect |
| ACI GLOBAL SPA | Carte salute & Indirect |
| ACINNOVA SRL | Carte salute & Indirect |
| ACITOUR LOMBARDIA SRL | Carte salute & Indirect |
| ACLI | Carte salute & Indirect |
| ACM | Carte salute & Indirect |
| ACM SERVICES SRL | Carte salute & Indirect |
| ACM SERVIZI ASSICURATIVI SPA | Carte salute & Indirect |
| ACTIVE KIDS SRL | Carte salute & Indirect |
| ADC SRL | Carte salute & Indirect |
| ADLER SPA | Carte salute & Indirect |
| ADNET DR.OTELLO | Carte salute & Indirect |
| ADSINT - ASS.DONATORI SANGUE | Carte salute & Indirect |
| ADVANTECH EUROPE B.V. | Carte salute & Indirect |
| AEDES SRL | Carte salute & Indirect |
| AESTHTICSORTHODONTICS SRL | Carte salute & Indirect |
| AFFINION INTERNATIONAL SRL | Carte salute & Indirect |
| AGENZIA A.N.S.A. SOC.COOP.A.R.L. | Carte salute & Indirect |
| AGENZIA ALFA SAS | Carte salute & Indirect |
| AGENZIA ASSICURAZIONI DI LUCIANO ALEMANNO | Carte salute & Indirect |
| AGENZIA DELLE ENTRATE-REG.LOMBARDIA | Carte salute & Indirect |
| AGENZIA GIORNALISTICA ITALIA SPA | Carte salute & Indirect |
| AGENZIA NAZ.SV.AUTONOMIA SCOLASTICA | Carte salute & Indirect |
| AGFA GEVAERT SPA | Carte salute & Indirect |
| AGOAL ASS.NE DIP.BANCA GRUP.INTESA | Carte salute & Indirect |
| AGOSTINI & ASSOCIATI SRL | Carte salute & Indirect |
| AIG TRAVEL ASSISTANCE INC. | Carte salute & Indirect |
| AIR AFRIQUE | Carte salute & Indirect |
| AIR FRANCE | Carte salute & Indirect |
| AIR ONE CITYLINER SPA | Carte salute & Indirect |
| AIR ONE SPA | Carte salute & Indirect |
| AIRFRANCE-KLM | Carte salute & Indirect |
| AL.BE.DO SAS DI MARGAROLI EMANUELA E RONDINELLA | Carte salute & Indirect |
| ALBERGANTI GABRIELE | Carte salute & Indirect |
| ALBERTINI SYZ INVESTALTERNA SGR SPA | Carte salute & Indirect |
| ALCON ITALIA SPA | Carte salute & Indirect |
| ALESSI SPA | Carte salute & Indirect |
| ALFA WASSERMANN SPA | Carte salute & Indirect |
| ALG - ASSOCIAZIONE LOMBARDA GIORNALISTI | Carte salute & Indirect |
| ALIAS SPA | Carte salute & Indirect |
| ALICARGO SRL | Carte salute & Indirect |
| ALITALIA CLUB | Carte salute & Indirect |
| ALITALIA COMPAGNIA AEREA ITALIANA | Carte salute & Indirect |
| ALL INSURANCE SNC | Carte salute & Indirect |
| ALLEANZA TORO SPA AG.MONZA | Carte salute & Indirect |
| ALLEANZA TORO SPA AG-MILANO | Carte salute & Indirect |
| ALLIANZ SPA | Carte salute & Indirect |
| ALLIANZ-RAS TUTELA GIUDIZIARIA | Carte salute & Indirect |
| ALPIQ ENERGIA ITALIA SPA | Carte salute & Indirect |
| ALSTOM TRANSPORT ELECTRIFICATION SP | Carte salute & Indirect |
| ALTROCONSUMO EDIZIONI SRL | Carte salute & Indirect |
| ALTROCONSUMO SRL | Carte salute & Indirect |
| ALUSERVICE DI SPINELLO GIUSEPPE | Carte salute & Indirect |
| AMADEUS MARKETING ITALIA SPA | Carte salute & Indirect |
| AMBIENTAL SERVICE DI BERETTA ROMANO & C SAS | Carte salute & Indirect |
| AMBULATORIO ODONTOIATRICO SAN GIMIGNANO SNC | Carte salute & Indirect |
| AMD ADVANCE MICRO DEVICES SPA | Carte salute & Indirect |
| AMEC FOSTER WHEELER ITALIANA SRL | Carte salute & Indirect |
| AMERICAN AIRLINES INC. | Carte salute & Indirect |
| AMI - ASSOCIAZIONE MARIA IMMACOLATA | Carte salute & Indirect |
| AMIACQUE SRL | Carte salute & Indirect |
| AMMI ASSOC. MOGLI MEDICI ITALIANI | Carte salute & Indirect |
| AMMIRO Y2K SRL | Carte salute & Indirect |
| AMSA SPA - GRUPPO A2A | Carte salute & Indirect |
| ANDRITZ FRAUTECH SRL UNIPERSONALE | Carte salute & Indirect |
| ANGIFE SRL | Carte salute & Indirect |
| ANGST PFISTER | Carte salute & Indirect |
| ANLA ASSOC.NAZ.LAV.ANZIANI D'AZ. | Carte salute & Indirect |
| ANOFOL SRL | Carte salute & Indirect |
| ANSALDO - FILAM | Carte salute & Indirect |
| ANTEPRIMA SRL | Carte salute & Indirect |
| ANTICO OLINDO E CESARE SRL | Carte salute & Indirect |
| ANTONIO RETTAGLIATA SPA | Carte salute & Indirect |
| ANZIANI PIU' | Carte salute & Indirect |
| APA CONFARTIGIANATO IMPRESE MB | Carte salute & Indirect |
| API S.P.A. | Carte salute & Indirect |
| APL ITALIANA SPA | Carte salute & Indirect |
| APOGEO SRL | Carte salute & Indirect |
| ARAB BANKING CORPORATION | Carte salute & Indirect |
| ARAGORN INIZIATIVE SRL | Carte salute & Indirect |
| ARCA ASS.NAZ.RICR.CULT.DIP.ENEL | Carte salute & Indirect |
| ARCA DI NOE' SOCIETA' COOPERATIVA SOCIALE | Carte salute & Indirect |
| ARCA SOC.DI GESTIONE RISPARMIO SPA | Carte salute & Indirect |
| ARCHIMEDE ENERGIA SRL | Carte salute & Indirect |
| ARCH-O SRL | Carte salute & Indirect |
| ARCON SRL | Carte salute & Indirect |
| ARENA MEDIA SRL | Carte salute & Indirect |
| ARMANDO TESTA SPA | Carte salute & Indirect |
| ARREDO JOLLY SNC | Carte salute & Indirect |
| ARSONSISI SPA | Carte salute & Indirect |
| ARTE SRL | Carte salute & Indirect |
| ARUM SRL (CONS.ALDAI) | Carte salute & Indirect |
| ASCOSER COOPERATIVA SOCIALE ONLUS | Carte salute & Indirect |
| ASEM | Carte salute & Indirect |
| ASHURST | Carte salute & Indirect |
| ASNAGHI INTERIORS SRL | Carte salute & Indirect |
| ASS GENERALI AG- M.SOLOFRIZZO | Carte salute & Indirect |
| ASS GENERALI AG-593 | Carte salute & Indirect |
| ASS GENERALI AG-BAGGINI E PROSERPI | Carte salute & Indirect |
| ASS GENERALI AG-DE LUCA/ANGELIDIS | Carte salute & Indirect |
| ASS GENERALI AG-LORENTEGGIO | Carte salute & Indirect |
| ASS GENERALI AG-NEGRONI/CAZZOLA | Carte salute & Indirect |
| ASS GENERALI TADINI RAG FERMO | Carte salute & Indirect |
| ASS LLOYD INSURANCE | Carte salute & Indirect |
| ASS. FERBROKERS SPA | Carte salute & Indirect |
| ASSI SRL | Carte salute & Indirect |
| ASSIC. GENERALI AG-TAIETTI/GELMETTI | Carte salute & Indirect |
| ASSICURAZIONI FONELLI CONS.WINTERT | Carte salute & Indirect |
| ASSICURAZIONI PAA S.R.L. | Carte salute & Indirect |
| ASSICURAZIONI ZURIGO COMPAGNIA VITA | Carte salute & Indirect |
| ASSIDA | Carte salute & Indirect |
| ASSIDIM | Carte salute & Indirect |
| ASSILT TELECOM LOMBARDIA | Carte salute & Indirect |
| ASSIRETE SRL | Carte salute & Indirect |
| ASSIRETE SRL | Carte salute & Indirect |
| ASSIRETE SRL | Carte salute & Indirect |
| ASSITECA SPA INTERNAZ.BROKER ASSIC. | Carte salute & Indirect |
| ASSOC LUDOVICO NECCHI | Carte salute & Indirect |
| ASSOC.AMICI UNI CATT. TONIOLO | Carte salute & Indirect |
| ASSOC.NE PICCOLI PROPRIETARI CASE | Carte salute & Indirect |
| ASSOCIAZ.DIPENDENTI BANCA INTESA | Carte salute & Indirect |
| ASSOCIAZIONE CARTA GIOVANI | Carte salute & Indirect |
| ASSOCIAZIONE EUROPEA ASSISTENZA | Carte salute & Indirect |
| ASSOCIAZIONE LAUREATI DEL POLITECNI | Carte salute & Indirect |
| ASSOCIAZIONE PANIGHI U.C. | Carte salute & Indirect |
| ASSOCIAZIONE PERITI INDUSTRIALI | Carte salute & Indirect |
| ASSOCIAZIONE SENECA | Carte salute & Indirect |
| ASSOCIAZIONE VOL. P.A. CROCE BLU | Carte salute & Indirect |
| ASSOGRAPH ITALIA SRL | Carte salute & Indirect |
| ASSOLOMBARDA F.A.S.V. | Carte salute & Indirect |
| ASTRAZENECA SPA | Carte salute & Indirect |
| ASTRIM SPA | Carte salute & Indirect |
| AT&T SNC | Carte salute & Indirect |
| ATAHOTELS-GRAND HOTEL FIERAMILANO | Carte salute & Indirect |
| ATEC SRL | Carte salute & Indirect |
| ATM | Carte salute & Indirect |
| ATMADIVISION SPA | Carte salute & Indirect |
| ATS AZIENDA TERRITORIALE SANITARIA DELLA CITTA' METROPOLITANA DI MILANO | Carte salute & Indirect |
| AUDIOLOGICA LOMBARDA SRL | Carte salute & Indirect |
| AUREO GESTIONI S.G.R.P.A. | Carte salute & Indirect |
| AUTOMOBILE CLUB DI MILANO | Carte salute & Indirect |
| AUTORIPARAZIONI ANTONINO | Carte salute & Indirect |
| AVIPOP ASSICURAZIONI SPA | Carte salute & Indirect |
| AVIPOP VITA SPA | Carte salute & Indirect |
| AVIS MILANO | Carte salute & Indirect |
| AVIVA ASSICURAZIONI VITA SPA | Carte salute & Indirect |
| AVIVA ITALIA HOLDING SPA | Carte salute & Indirect |
| AVIVA ITALIA SPA | Carte salute & Indirect |
| AVIVA LIFE SPA | Carte salute & Indirect |
| AVIVA SPA | Carte salute & Indirect |
| AVIVA SPA | Carte salute & Indirect |
| AVIVA VITA SPA | Carte salute & Indirect |
| AVV. PROF. ADRIANO VANZETTI | Carte salute & Indirect |
| AVV.TAGLIORETTI E ASSOCIATI | Carte salute & Indirect |
| ALLIANZ - AWP SERVICE ITALIA SCARL | Carte salute & Indirect |
| AXA ASSICURAZIONI S.P.A. SVIL.RIS. | Carte salute & Indirect |
| AZ SNC DI ACOCELLA C&C | Carte salute & Indirect |
| AZ.OSP.DESIO VIMERCATE-PR.VIMERCATE | Carte salute & Indirect |
| AZIENDA AGRITURISTICA IL MONTEROSSO | Carte salute & Indirect |
| AZIENDA AMICA | Carte salute & Indirect |
| AZIENDA SPECIALE FUTURA | Carte salute & Indirect |
| AZZURRA COOPERATIVA SOCIALE ONLUS | Carte salute & Indirect |
| B DICIOTTO DI BIOLCHI MASSIMILIANO & C. SNC | Carte salute & Indirect |
| B&P ALLESTIMENTI SRL | Carte salute & Indirect |
| B.E.E. NEW TECH SPA | Carte salute & Indirect |
| BAHCO UTENSILI SPA | Carte salute & Indirect |
| BALFOUR BEATTY RAIL SPA | Carte salute & Indirect |
| BANCA ALBERTINI SYZ & C. SPA | Carte salute & Indirect |
| BANCA BRIGNONE SPA | Carte salute & Indirect |
| BANCA CESARE PONTI | Carte salute & Indirect |
| BANCA D'ITALIA | Carte salute & Indirect |
| BANCA FARMAFACTORING SPA | Carte salute & Indirect |
| BANCA IMI SPA | Carte salute & Indirect |
| BANCA ITALEASE | Carte salute & Indirect |
| BANCA LEONARDO SPA | Carte salute & Indirect |
| BANCA MONTE DEI PASCHI DI SIENA SPA | Carte salute & Indirect |
| BANCA POPOLARE COMMERCIO INDUSTRIA | Carte salute & Indirect |
| BANCA POPOLARE DI INTRA | Carte salute & Indirect |
| BANCA POPOLARE DI NOVARA | Carte salute & Indirect |
| BANCA POPOLARE MILANO CASSA MUTUA | Carte salute & Indirect |
| BANCA S.PAOLO BRESCIA FONDO MUTUAL. | Carte salute & Indirect |
| BANCA UCB SPA | Carte salute & Indirect |
| BANCO DI BRESCIA S.PAOLO CAB SPA | Carte salute & Indirect |
| BANCO DI NAPOLI | Carte salute & Indirect |
| BANCO DO BRASIL S.A. ITALIA | Carte salute & Indirect |
| BANCO SANTANDER S.A. | Carte salute & Indirect |
| BANK OF AMERICA N.A. | Carte salute & Indirect |
| BANZAI SPA | Carte salute & Indirect |
| BARCLAYS BANK | Carte salute & Indirect |
| BARRY CALLEBAUT MANUF. ITALIA SPA | Carte salute & Indirect |
| BASF BUSINESS SERVICES SPA | Carte salute & Indirect |
| BASF CONSTRUCTION CHEMICALS SPA | Carte salute & Indirect |
| BASF ITALIA SPA | Carte salute & Indirect |
| BAYER SPA | Carte salute & Indirect |
| BBWAY SRL | Carte salute & Indirect |
| BCC BARLASSINA | Carte salute & Indirect |
| BDS SRL | Carte salute & Indirect |
| BEAUTY & DREAM SRL | Carte salute & Indirect |
| BEMYEYE SRL | Carte salute & Indirect |
| BERETTA CLAUDIO | Carte salute & Indirect |
| BERNETT SRL | Carte salute & Indirect |
| BIANCHI RUBINO-SAMMARTANO ASSOCIATI | Carte salute & Indirect |
| BICOCCA A.C.S. | Carte salute & Indirect |
| BINDA ITALIA SRL | Carte salute & Indirect |
| BINDA RETAIL SRL | Carte salute & Indirect |
| BINDA SPA | Carte salute & Indirect |
| BIOFUTURA PHARMA SPA | Carte salute & Indirect |
| BIOS SRL | Carte salute & Indirect |
| BIOTRONIK ITALIA SPA | Carte salute & Indirect |
| BIPIEMME ASSICURAZIONI SPA | Carte salute & Indirect |
| BIPIEMME VITA SPA | Carte salute & Indirect |
| BI-TECH SRL | Carte salute & Indirect |
| BLUE ASSISTANCE SPA | Carte salute & Indirect |
| BLUE EYE SRL | Carte salute & Indirect |
| BNK4 ITALIA SPA | Carte salute & Indirect |
| BNP PARIBAS SECURITIES SERVICES | Carte salute & Indirect |
| BNP PARIBAS SUCCURSALE ITALIA | Carte salute & Indirect |
| BNY MELLON ASSET MANAGEMENT | Carte salute & Indirect |
| BOGGI BBB SPA | Carte salute & Indirect |
| BOHLER-UDDEHOLM ITALIA SPA | Carte salute & Indirect |
| BORMAN ITALIANA SRL | Carte salute & Indirect |
| BORRELLO & CO SRL | Carte salute & Indirect |
| BOYDEN INTERNATIONAL SRL | Carte salute & Indirect |
| BP ITALIA SPA | Carte salute & Indirect |
| BPM SOCI | Carte salute & Indirect |
| BRACCO IMAGING SPA | Carte salute & Indirect |
| BRACCO SPA | Carte salute & Indirect |
| BRAGA-MORO | Carte salute & Indirect |
| BRAIN FORCE SPA | Carte salute & Indirect |
| BRAME DISCOVERY SRL | Carte salute & Indirect |
| BRICLA DUE SRL | Carte salute & Indirect |
| BRIONI SPA | Carte salute & Indirect |
| BUSINESS OBJECTS ITALIA SPA C/O SAP | Carte salute & Indirect |
| C.A.M.P.A.MUTUA SANITARIA INTEGRAT | Carte salute & Indirect |
| C.A.S.A.G.I.T. | Carte salute & Indirect |
| C.A.S.P.I.E. | Carte salute & Indirect |
| C.I.A.M. - SOLVAY | Carte salute & Indirect |
| C.I.A.S.D. - SOLVAY | Carte salute & Indirect |
| C.N.A. VERBANIA | Carte salute & Indirect |
| C.N.A.ARTIGIANATO V.C.O. | Carte salute & Indirect |
| C.P.A. CENTRO PROMOZ.LE ACIMGA SPA | Carte salute & Indirect |
| C.P.L. SNC DI SOREGAROLI & C. | Carte salute & Indirect |
| C.P.P. COMPAGNIA PETROLIFERA PIEMONTESE SRL | Carte salute & Indirect |
| C.T. SERVIZI SOCIETA' COOPERATIVA | Carte salute & Indirect |
| CAIMI SPA | Carte salute & Indirect |
| CAL-ABB CASSA ASSISTENZA LAVORATORI | Carte salute & Indirect |
| CAMPING VILLAGE ISOLINO SRL | Carte salute & Indirect |
| CAN.BI.AS. LABORATORIO ANALISI CLINICHE CARAVAGGIO SRL | Carte salute & Indirect |
| CANETTA ANGELO & C. SNC | Carte salute & Indirect |
| CANTOR FITZGERALD EUROPE | Carte salute & Indirect |
| CAP HOLDING SPA | Carte salute & Indirect |
| CARBOTERMO SPA | Carte salute & Indirect |
| CARD DEGENTI | Carte salute & Indirect |
| CARDIF VITA SPA | Carte salute & Indirect |
| CARGILL SRL | Carte salute & Indirect |
| CARIGE ASSICURAZIONI SPA | Carte salute & Indirect |
| CARIGE VITA NUOVA S.P.A. | Carte salute & Indirect |
| CARIPARMA CRAL E CASSA MUTUA | Carte salute & Indirect |
| CARL BANCO DI SICILIA | Carte salute & Indirect |
| CARMICINO PONTEGGI SRL | Carte salute & Indirect |
| CAROLI GIOVANNI E.S.CO SRL | Carte salute & Indirect |
| CARROZZERIA BARBI SNC | Carte salute & Indirect |
| CARROZZERIA CHIARELLO | Carte salute & Indirect |
| CARROZZERIA COLONNA SNC | Carte salute & Indirect |
| CARROZZERIA IASEVOLI DI V. IASEVOLI | Carte salute & Indirect |
| CARROZZERIA PARENTI G. DI BOSSI I. | Carte salute & Indirect |
| CARROZZERIA ROMANO MINOIASRL | Carte salute & Indirect |
| CARTONPRESS SRL | Carte salute & Indirect |
| CASA DI RIPOSO MUSICISTI FOND.VERDI | Carte salute & Indirect |
| CASA.IT SRL | Carte salute & Indirect |
| CASCINA EUGENIA 1641 SRL | Carte salute & Indirect |
| CASSA AREASALUS | Carte salute & Indirect |
| CASSA ASS.SAN.DIP.BANCA POP.SONDRIO | Carte salute & Indirect |
| CASSA DI ASS.SAN.PERS.GRUPPO INTESA | Carte salute & Indirect |
| CASSA DI ASSISTENZA SANINT | Carte salute & Indirect |
| CASSA INTEGR.MUTUO SOCC.AG.F.N.M.E. | Carte salute & Indirect |
| CASSA LOMBARDA SPA | Carte salute & Indirect |
| CASSA PREVILINE ASSISTANCE | Carte salute & Indirect |
| CASSE E GENERALI VITA SPA | Carte salute & Indirect |
| CASSINA SPA | Carte salute & Indirect |
| CASTIGLIONE FRANCO IMP.EDILE S.R.L. | Carte salute & Indirect |
| CATA INFORMATICA SPA | Carte salute & Indirect |
| CAVA SAN BERNARDINO SRL | Carte salute & Indirect |
| CAVALLI MARIO SRL | Carte salute & Indirect |
| CAVICEL SPA | Carte salute & Indirect |
| CCRS BNL | Carte salute & Indirect |
| CCRS UNICREDIT MILANO | Carte salute & Indirect |
| CDS DIAGNOSTICA STRUMENTALE SRL | Carte salute & Indirect |
| CE.SI.VE. | Carte salute & Indirect |
| CEAM CULTURA-ATTIVITA'MISSIONARIA | Carte salute & Indirect |
| CEB SPA | Carte salute & Indirect |
| CEGA GROUP SERVICES | Carte salute & Indirect |
| CEGOS ITALIA SPA | Carte salute & Indirect |
| CELL THERAPEUTICS INC. | Carte salute & Indirect |
| CENISIO SRL | Carte salute & Indirect |
| CENTREXPO SPA | Carte salute & Indirect |
| CENTRO F.A.S. E C. SAS | Carte salute & Indirect |
| CENTRO MEDICO FIOSIOTERAPICO CASALINI SRL | Carte salute & Indirect |
| CENTRO ORTOEPEDICO LOMBARDO | Carte salute & Indirect |
| CENTROBANCA CRAL | Carte salute & Indirect |
| CERRI SNC DI CERRI RAG.ALBERTO E C. | Carte salute & Indirect |
| CERVED GROUP SPA | Carte salute & Indirect |
| CESALE DOTT.SSA BARBARA | Carte salute & Indirect |
| CESARE POZZO-SOC.MUTUO SOCC-MILANO | Carte salute & Indirect |
| CH2M HILL SRL | Carte salute & Indirect |
| CHIMAB SPA | Carte salute & Indirect |
| CHRISTIAN COLOR SRL | Carte salute & Indirect |
| CIBA SPECIALTY CHEMICALS S.P.A. | Carte salute & Indirect |
| CIBA VISION SRL | Carte salute & Indirect |
| CIMPA | Carte salute & Indirect |
| CIRCOLO DELLA STAMPA | Carte salute & Indirect |
| CIRCOLO RICREATIVO ALLIANZ | Carte salute & Indirect |
| CIRCOLO RICREATIVO MICROELETTRICA SCIENTIFICA SPA | Carte salute & Indirect |
| CIS BIO SPA | Carte salute & Indirect |
| CISAL UNIONE PROVINCIALE DI MILANO | Carte salute & Indirect |
| CITCO BANK NEDERLAND | Carte salute & Indirect |
| CITTA' DI SEGRATE | Carte salute & Indirect |
| CLEVA ALMASPED SRL | Carte salute & Indirect |
| CLIMATE CONSULTING SRL | Carte salute & Indirect |
| CLINICA VITAL DENT MILAN 5 | Carte salute & Indirect |
| CLOROFILLA SAS | Carte salute & Indirect |
| CLOU TECNOLOGIE DI ARREDO SRL | Carte salute & Indirect |
| CLUB ALPINO ITALIANO | Carte salute & Indirect |
| CMA CGM ITALY SRL | Carte salute & Indirect |
| CO.DE.CO SRL | Carte salute & Indirect |
| CO.FE.ME SRL | Carte salute & Indirect |
| CO.SI.ME SRL | Carte salute & Indirect |
| COATS CUCIRINI SPA | Carte salute & Indirect |
| COCKTAIL SRL | Carte salute & Indirect |
| CODD&DATE SRL | Carte salute & Indirect |
| COEFRI IMPIANTI DI BELLITTO CARMELO | Carte salute & Indirect |
| COFI SPA | Carte salute & Indirect |
| COGEVAP SRL | Carte salute & Indirect |
| COLLEGIO DEI PERITI IND.LI PROV. MI | Carte salute & Indirect |
| COLLEGIO DEI RAGIONIERI E PERITI | Carte salute & Indirect |
| COLLEGIO LOMBARDO PERITI E CONSUL. | Carte salute & Indirect |
| COLOMBO ALESSANDRO & FIGLIO SRL | Carte salute & Indirect |
| COLOMBO SRL ONORANZE FUNEBRI | Carte salute & Indirect |
| COLOMBO STILE SPA | Carte salute & Indirect |
| COLT TECHNOLOGY SERVICES SPA | Carte salute & Indirect |
| COM.COMUN.EUROPE-ISPRA CAS.MALATTIA | Carte salute & Indirect |
| COM.COMUN.EUROPE-ISPRA CAS.MALATTIA | Carte salute & Indirect |
| COMAFRICA S.P.A. (CONS.DOLE) | Carte salute & Indirect |
| COMANDO LEG. CARABINIERI LOMBARDIA | Carte salute & Indirect |
| COMANDO PROV.CARABINIERI VERBANIA | Carte salute & Indirect |
| COMANDO PROVINCIALE V.V.F. MILANO | Carte salute & Indirect |
| COMERSON SRL | Carte salute & Indirect |
| COMIMPIANTI 1988 SRL | Carte salute & Indirect |
| COMMISSION EUROPEENNE-BRUXELLES | Carte salute & Indirect |
| COMMISSIONE TRIBUTARIA REGIONALE-MI | Carte salute & Indirect |
| COMPAGNIA ITALIANA SALI SPA | Carte salute & Indirect |
| COMPELL SRL | Carte salute & Indirect |
| COMPO EXPERT ITALIA SRL | Carte salute & Indirect |
| COMPO ITALIA SRL | Carte salute & Indirect |
| COMPO ITALIA SRL | Carte salute & Indirect |
| COMUNE DI ARESE | Carte salute & Indirect |
| COMUNE DI BEE | Carte salute & Indirect |
| COMUNE DI CANNOBIO | Carte salute & Indirect |
| COMUNE DI CUSANO MILANINO | Carte salute & Indirect |
| COMUNE DI MEDA | Carte salute & Indirect |
| COMUNE DI PIOLTELLO | Carte salute & Indirect |
| COMUNE DI PREMOSELLO CHIOVENDA | Carte salute & Indirect |
| COMUNE DI VIZZOLO PREDABISSI | Carte salute & Indirect |
| COMUNITA' EBRAICA DI MILANO | Carte salute & Indirect |
| CONDOMINIO VIA ALBERTO MARIO 20 | Carte salute & Indirect |
| CONFARTIGIANATO IMPRESE PIEMONTE ORIENTALE | Carte salute & Indirect |
| CONFCOMMERCIO V.C.O. | Carte salute & Indirect |
| CONNEX ITALIANA SRL | Carte salute & Indirect |
| CONSER EDILE S.R.L. | Carte salute & Indirect |
| CONSERVCO S.P.A. | Carte salute & Indirect |
| CONSOB | Carte salute & Indirect |
| CONSOLATO GENERALE DI DANIMARCA | Carte salute & Indirect |
| CONSOLATO PRINCIPATO DI MONACO | Carte salute & Indirect |
| CONSORZIO H.C.M. | Carte salute & Indirect |
| CONSORZIO MUTUE | Carte salute & Indirect |
| CONSULTA SRL | Carte salute & Indirect |
| CONTABILDATA | Carte salute & Indirect |
| CONVENZIONE NAGA | Carte salute & Indirect |
| COOPERATIVA AUT. MILANESE CAM SCRL | Carte salute & Indirect |
| SOCIETA' COOPERATIVA FARMACEUTICA | Carte salute & Indirect |
| COOPERATIVA LAVORATORI ORTOMERCATO SCRL | Carte salute & Indirect |
| COOPERATIVA SOCIALE FABULA ONLUS | Carte salute & Indirect |
| COOPERATIVA SOCIALE RISORSE | Carte salute & Indirect |
| COOPSALUTE | Carte salute & Indirect |
| CORPO CONSOLARE - CONSOLI | Carte salute & Indirect |
| CORPO CONSOLARE - DIPENDENTI | Carte salute & Indirect |
| CORPO CONSOLARE USA | Carte salute & Indirect |
| CORRIERE DELLA SERA CENTRO SOCIALE | Carte salute & Indirect |
| CORTEM S.P.A. | Carte salute & Indirect |
| CORVALLIS SPA | Carte salute & Indirect |
| COSTER TECNOLOGIE SPECIALI SPA | Carte salute & Indirect |
| CO-VER EDILE SRL | Carte salute & Indirect |
| CO-VER GROUP | Carte salute & Indirect |
| CO-VER INDUSTRIAL HOLDING | Carte salute & Indirect |
| CPL CONCORDIA SOC. COOP A.R.L. | Carte salute & Indirect |
| CRAEM CIRCOLO RICREATIVO AEM | Carte salute & Indirect |
| CRAEM CIRCOLO RICREATIVO AEM | Carte salute & Indirect |
| CRAL ACI PRA DI MILANO | Carte salute & Indirect |
| CRAL ANTONVENETA | Carte salute & Indirect |
| CRAL AURORA | Carte salute & Indirect |
| CRAL BANCO DI SARDEGNA | Carte salute & Indirect |
| CRAL COMUNE DI MILANO | Carte salute & Indirect |
| CRAL COMUNE DI PADERNO DUGNANO | Carte salute & Indirect |
| CRAL CREAS - FIERA MILANO | Carte salute & Indirect |
| CRAL GIUSTIZIA MILANO | Carte salute & Indirect |
| CRAL GRUPPO BMW ITALIA SPA | Carte salute & Indirect |
| CRAL MILANO ASSICURAZIONI | Carte salute & Indirect |
| CRAL NIELSEN | Carte salute & Indirect |
| CRAL POSTE-CONS.TERR. MILANO | Carte salute & Indirect |
| CRAL RAILWAY C/O BALFOUR BEATTY R. | Carte salute & Indirect |
| CRAL RCS | Carte salute & Indirect |
| CRAL RCS | Carte salute & Indirect |
| CRAL REGIONE LOMBARDIA | Carte salute & Indirect |
| CRAL STIAMO IN CONTATTO - GRUPPO UBI BANCA | Carte salute & Indirect |
| CRAL XEROX SPA | Carte salute & Indirect |
| CREATTIVITA' SRL | Carte salute & Indirect |
| CREAZIONI EDITORIALI DI SALVATORE MADULI | Carte salute & Indirect |
| CREDIT SUISSE A.M. FUNDS SPA | Carte salute & Indirect |
| CREDIT SUISSE AG | Carte salute & Indirect |
| CREDIT SUISSE ITALY SPA | Carte salute & Indirect |
| CREDIT SUISSE SECURITIES (EUROPE) | Carte salute & Indirect |
| CREDITO BERGAMASCO | Carte salute & Indirect |
| CRIBIS D&B SRL | Carte salute & Indirect |
| CRIS.MA. DI CARLOMAGNO MARCELLA E C. SAS | Carte salute & Indirect |
| CROCE ROSSA ITALIANA CRAL | Carte salute & Indirect |
| CRONOS RICERCHE CLINICHE SRL | Carte salute & Indirect |
| CSEH SAS DI GERBALDO MIRELLA & C. | Carte salute & Indirect |
| CSL BEHRING SPA | Carte salute & Indirect |
| CTE COOPERATIVA SOCIALE | Carte salute & Indirect |
| CULTI MILANO SRL | Carte salute & Indirect |
| CUSHMAN & WAKEFIELD | Carte salute & Indirect |
| CUSIANA RECYCLING SRL | Carte salute & Indirect |
| CVC CAPITAL PARTNERS SRL | Carte salute & Indirect |
| DAG COMMUNICATION | Carte salute & Indirect |
| DASIT SPA | Carte salute & Indirect |
| DAY MEDICAL | Carte salute & Indirect |
| DAYMED SRL | Carte salute & Indirect |
| DDOR NOVI SAD A.D.O. | Carte salute & Indirect |
| DDS SRL DIMENSIONE DELLO SPORT | Carte salute & Indirect |
| DEGREMONT ITALIA SPA | Carte salute & Indirect |
| DELEGAZIONI ACM | Carte salute & Indirect |
| DELOITTE & TOUCHE SPA | Carte salute & Indirect |
| DELOITTE FINANCIAL ADV.SERV. SPA | Carte salute & Indirect |
| DENTAL VCO | Carte salute & Indirect |
| DESIGN GROUP I.D. SRL | Carte salute & Indirect |
| DEUTSCH ITALIA SRL | Carte salute & Indirect |
| DEUTSCHE BANK C.A. SIG.RA DI MARCO | Carte salute & Indirect |
| DEUTSCHE BANK FONDI SGR SPA | Carte salute & Indirect |
| DHL EXPRESS (ITALY) SRL | Carte salute & Indirect |
| DI GENNARO DR.NICOLA - ST.DENTISTIC | Carte salute & Indirect |
| DIESSE SHOP SRL | Carte salute & Indirect |
| DIFA COOPER SPA | Carte salute & Indirect |
| DIMENSIONE LAVORO SRL | Carte salute & Indirect |
| DIMSERVICE SRL | Carte salute & Indirect |
| DIREZIONALE | Carte salute & Indirect |
| DIREZIONALE I | Carte salute & Indirect |
| DISCOVERY ITALIA SRL | Carte salute & Indirect |
| DITTA ALEX SRL | Carte salute & Indirect |
| DITTA CANNATA SNC DI CANNATA G.& C. | Carte salute & Indirect |
| DITTA FURLANETTO PAOLO ALBINO | Carte salute & Indirect |
| DITTA RIBONI MARCO | Carte salute & Indirect |
| DLA ITALY SERVICES SRL | Carte salute & Indirect |
| D-LINK MEDITERRANEO SRL | Carte salute & Indirect |
| DLT SRL | Carte salute & Indirect |
| DOLE ITALIA S.P.A. | Carte salute & Indirect |
| DOLOMITI EDISON ENERGY | Carte salute & Indirect |
| DONADIO ASSICURAZIONI | Carte salute & Indirect |
| DOPPEL FARMACEUTICI SRL | Carte salute & Indirect |
| DOTT. FORMENTI SPA | Carte salute & Indirect |
| DOTT. GIANLUCA CAMPIGLIO | Carte salute & Indirect |
| DOTT.A.GIUFFRE'EDITORE SPA | Carte salute & Indirect |
| DOTT.CHIODI DOTT.TRITTONI | Carte salute & Indirect |
| DOTT.FORMENTI SPA | Carte salute & Indirect |
| DOTT.NETZER-DOTT.LAUFFER | Carte salute & Indirect |
| DOTTORI COMMERCIALISTI ASSOCIATI | Carte salute & Indirect |
| DOUBLE YOU SRL | Carte salute & Indirect |
| DOXA SPA | Carte salute & Indirect |
| DR. FRANCESCO GRECCHI | Carte salute & Indirect |
| DRAGONI MAURIZIO ANGELO | Carte salute & Indirect |
| DSS DIREZIONE SERVIZI E SICUREZZA SRL | Carte salute & Indirect |
| DUCA VISCONTI DI MODRONE SPA | Carte salute & Indirect |
| DUFRITAL SPA | Carte salute & Indirect |
| E.D.A.S. SRL | Carte salute & Indirect |
| E.N.P.A. ENTE NAZ. PROT. ANIMALI | Carte salute & Indirect |
| E.P.A. ERGONOMIA PREVENZIONE AMBIENTE SRL | Carte salute & Indirect |
| E2I ENERGIE SPECIALI SPA | Carte salute & Indirect |
| EASY SERVICE SRL | Carte salute & Indirect |
| EASY SHOES & WEAR SPA | Carte salute & Indirect |
| EBERHARD ITALIA SPA | Carte salute & Indirect |
| ECOMETAL SRL | Carte salute & Indirect |
| ECONGAS ITALIA SRL | Carte salute & Indirect |
| ECOTECNO SRL | Carte salute & Indirect |
| EDENRED ITALIA SRL | Carte salute & Indirect |
| EDIL DE. PA SRL | Carte salute & Indirect |
| EDIL MONTEROSSO SRL | Carte salute & Indirect |
| EDIL STYLE DI CAIAZZA ROBERTO | Carte salute & Indirect |
| EDILNOVA DI ROSARIO MUSOLINO | Carte salute & Indirect |
| EDILRIPRISTINI 76 SRL | Carte salute & Indirect |
| EDISON DISTRIBUZIONE GAS | Carte salute & Indirect |
| EDISON ENERGIA SPA | Carte salute & Indirect |
| EDISON ENERGY SOLUTIONS | Carte salute & Indirect |
| EDISON INTERNATIONAL SPA | Carte salute & Indirect |
| EDISON SPA | Carte salute & Indirect |
| EDISON STOCCAGGIO SPA | Carte salute & Indirect |
| EDISON TRADING SPA | Carte salute & Indirect |
| EDITORIALE LA REPUBBLICA SPA | Carte salute & Indirect |
| EDITORIALE SECONDAMANO | Carte salute & Indirect |
| EDIZIONI ARIMINUM SRL | Carte salute & Indirect |
| EDIZIONI CONDE' NAST | Carte salute & Indirect |
| EDIZIONI MAROS S.A.S. | Carte salute & Indirect |
| EDIZIONI MASTER SPA | Carte salute & Indirect |
| EDUCATT | Carte salute & Indirect |
| EDUCATT | Carte salute & Indirect |
| EDUCAZIONE E PROGETTI COOPERATIVA SOCIALE | Carte salute & Indirect |
| EFFEBIQUATTRO SPA | Carte salute & Indirect |
| EGIDIO GALBANI SRL | Carte salute & Indirect |
| ELECTRIC GEM DI GATTO R. | Carte salute & Indirect |
| ELETTROGAMMA SNC | Carte salute & Indirect |
| ELETTROIMPIANTI BRM SRL | Carte salute & Indirect |
| ELETTROMECCANICA INDUSTRIALE BRM | Carte salute & Indirect |
| ELETTROTECA S.C.P.A. | Carte salute & Indirect |
| ELHAWARY ISMAIEL | Carte salute & Indirect |
| ELPAC SRL | Carte salute & Indirect |
| ELT COOPERATIVA SOCIALE | Carte salute & Indirect |
| EMERGENCY ASSISTANCE JAPAN | Carte salute & Indirect |
| EMISFERA CONSULTING SRL | Carte salute & Indirect |
| EMMEFFE SPA | Carte salute & Indirect |
| EMMELIBRI SPA | Carte salute & Indirect |
| EMMEPROMOZIONE SRL | Carte salute & Indirect |
| EMPSON & CO SPA | Carte salute & Indirect |
| EMVAP | Carte salute & Indirect |
| ENEL INGEGNERIA E RICERCA SPA | Carte salute & Indirect |
| ENEL PRODUZIONE SPA PERS. ORGANIZZ. | Carte salute & Indirect |
| ENEL SOLE SRL | Carte salute & Indirect |
| ENEL SPA COMP.MI UFF.CONTAB.FORNIT | Carte salute & Indirect |
| ENI ADFIN SPA | Carte salute & Indirect |
| ENI CORPORATE UNIVERSITY SPA | Carte salute & Indirect |
| ENI FUEL SPA | Carte salute & Indirect |
| ENI TRADING & SHIPPING SPA | Carte salute & Indirect |
| ENI ZUBAIR SPA | Carte salute & Indirect |
| ENICHEM GRUPPO (F.I.D.A.) | Carte salute & Indirect |
| ENIPOWER SPA | Carte salute & Indirect |
| ENIPROGETTI SPA | Carte salute & Indirect |
| ENISERVIZI SPA | Carte salute & Indirect |
| ENTE MUTUO UNIONE CONFCOMMERCIO COSIETA' DI MUTUO SOCCORSO | Carte salute & Indirect |
| ENVIROGEN GROUP ITALY SPA | Carte salute & Indirect |
| ENVIRONNEMENTE ITALIA SPA | Carte salute & Indirect |
| EPLAN SOFTWARE & SERVICE SRL | Carte salute & Indirect |
| EREDI DI FUMAGALLI RINALDO SNC | Carte salute & Indirect |
| ERGYCAPITAL SPA | Carte salute & Indirect |
| ERM ITALIA S.R.L. | Carte salute & Indirect |
| ERNST & YOUNG | Carte salute & Indirect |
| ERRECI SERVIZI SRL | Carte salute & Indirect |
| EST TICINO VILLORESI | Carte salute & Indirect |
| ESTEVE SPA | Carte salute & Indirect |
| EUDAIMON PER ERMENEGILDO ZEGNA | Carte salute & Indirect |
| EUDAIMON PER H&M | Carte salute & Indirect |
| EUDAIMON SRL | Carte salute & Indirect |
| EURIZON FINANCIAL GROUP SPA | Carte salute & Indirect |
| EUROCHEM AGRO SPA | Carte salute & Indirect |
| EUROCONSUMERS IMMOBILI SRL | Carte salute & Indirect |
| EUROFOREX SPA | Carte salute & Indirect |
| EUROMASTER ITALIA SRL | Carte salute & Indirect |
| EUROP ASSISTANCE SERVICE SPA | Carte salute & Indirect |
| EUROPA CARROZZERIA S.N.C. DI MAZZUCCHELLI E WANG | Carte salute & Indirect |
| EURORESINS ITALIA SRL | Carte salute & Indirect |
| EUROSICMA SPA | Carte salute & Indirect |
| EUROSTANDS SRL | Carte salute & Indirect |
| EUROSUN ASSICURAZIONI VITA S.P.A. | Carte salute & Indirect |
| EUROTECNICA CONTRACTORS AND E. SPA | Carte salute & Indirect |
| EUROZONA CAPITAL SGR SPA | Carte salute & Indirect |
| EUTELIA FIAS | Carte salute & Indirect |
| EXPO 2015 SPA | Carte salute & Indirect |
| EXPOPAGE SPA | Carte salute & Indirect |
| F.A.S. PIRELLI FONDO ASS.SANIT.DIP. | Carte salute & Indirect |
| F.A.S.A.M. MILANO MANGIAROTTI | Carte salute & Indirect |
| F.A.S.D.A.C./A.L.D.A.C. | Carte salute & Indirect |
| F.A.S.D.I.P. FONDO ASS.DIRIG | Carte salute & Indirect |
| F.DO INTEGR. ASS. CREDITO ARTIGIANO | Carte salute & Indirect |
| F.I.A.L.S. | Carte salute & Indirect |
| F.I.D.A. | Carte salute & Indirect |
| F.I.S.D. FONDO INT.SANIT.DIRIG.BULL | Carte salute & Indirect |
| F.I.S.D.E. - DIRIGENTI ENI | Carte salute & Indirect |
| F.LLI MAINETTI SNC | Carte salute & Indirect |
| F.LLI POSCIO SRL | Carte salute & Indirect |
| F.MORETTI E G.IRENEO & C. SNC | Carte salute & Indirect |
| FABIMILANO SERVIZI | Carte salute & Indirect |
| FABIOLA LIONELLO | Carte salute & Indirect |
| FAI - FONDO PER L'AMBIENTE ITALIANO | Carte salute & Indirect |
| FARMACEUT.FORMENTI SPA MAZZARIELLO | Carte salute & Indirect |
| FARMACEUTICI FORMENTI SPA | Carte salute & Indirect |
| FARMACIA CANOSSA | Carte salute & Indirect |
| FARMACIA CASTOLDI | Carte salute & Indirect |
| FARMACIA GIULIO CESARE | Carte salute & Indirect |
| FARMACIA GRILLI | Carte salute & Indirect |
| FARMACIA LEGNANI | Carte salute & Indirect |
| FARMACIA SAN GOTTARDO | Carte salute & Indirect |
| FARMACIA SEMPIONE | Carte salute & Indirect |
| FARMACIA STAZ. DI PORTA GENOVA | Carte salute & Indirect |
| FARMACIA TICINESE | Carte salute & Indirect |
| FARMACIA TOMMASEO | Carte salute & Indirect |
| FAS CGE F.DO ASS.LE S.CO CGE | Carte salute & Indirect |
| FASCHIM | Carte salute & Indirect |
| FASEN | Carte salute & Indirect |
| FAS-FIAR FONDO ASSIST.SOLIDARISTICO | Carte salute & Indirect |
| FASIDO | Carte salute & Indirect |
| FASINTERNATIONAL SRL | Carte salute & Indirect |
| FASIOPEN | Carte salute & Indirect |
| FAST CLEAN SRL | Carte salute & Indirect |
| FASTWEB S.P.A. | Carte salute & Indirect |
| FAVINI SRL | Carte salute & Indirect |
| FD SERVICE SPA | Carte salute & Indirect |
| FEDERAZIONE BANCHE DI CREDITO COOPERATIVO | Carte salute & Indirect |
| FENDAC - SEZIONE QUADRI | Carte salute & Indirect |
| FERRERO SPA | Carte salute & Indirect |
| FERRERRO INDUSTRIALE ITALIA SRL | Carte salute & Indirect |
| FERRO PLAST SRL | Carte salute & Indirect |
| FIAMLI-INNSE | Carte salute & Indirect |
| FIAV MAZZACCHERA S.P.A. | Carte salute & Indirect |
| FIDOR SPA - FIDUCIARIA OREFICI | Carte salute & Indirect |
| FIDUCIARIA OREFICI SPA SIM | Carte salute & Indirect |
| FIERA MILANO S.P.A. | Carte salute & Indirect |
| FIERA-CIRCOLO RICREATIVO AUTONOMO | Carte salute & Indirect |
| FIL INVESTMENTS INTERNATIONAL SUCC. MILANO | Carte salute & Indirect |
| FILO DIRETTO ASSICURAZIONI SPA | Carte salute & Indirect |
| FILO DIRETTO SPA | Carte salute & Indirect |
| FINOS SPA- SOC. OP.SOCIETARIE | Carte salute & Indirect |
| FIS NAZIONALE - SAIPEM | Carte salute & Indirect |
| FISDAF | Carte salute & Indirect |
| FISDAF | Carte salute & Indirect |
| FISDE-BS FOND.SAN.DIP.GRUPPO ENEL | Carte salute & Indirect |
| FISIOCLINIC SRL | Carte salute & Indirect |
| FIVE SEASONS SRL | Carte salute & Indirect |
| FLEXA SRL | Carte salute & Indirect |
| FLOU SPA | Carte salute & Indirect |
| FLOWSERVE SPA | Carte salute & Indirect |
| FLUORSID SPA | Carte salute & Indirect |
| FONDAZIONE 25 APRILE - ALFA ROMEO | Carte salute & Indirect |
| FONDAZIONE ACCADEMIA DI COMUNICAZIONE | Carte salute & Indirect |
| FONDAZIONE ASILO MARIUCCIA ONLUS | Carte salute & Indirect |
| FONDAZIONE ATM | Carte salute & Indirect |
| FONDAZIONE CULTURALE AMBROSIANEUM | Carte salute & Indirect |
| FONDAZIONE E.A. FIERA INTER. MILANO | Carte salute & Indirect |
| FONDAZIONE NICOLA TRUSSARDI | Carte salute & Indirect |
| FONDAZIONE ORDINI PROFESSIONALI VCO | Carte salute & Indirect |
| FONDAZIONE R.U.I. | Carte salute & Indirect |
| FONDENGINEERING SRL | Carte salute & Indirect |
| FONDO BANCA LOMBARDA PIEMONTESE | Carte salute & Indirect |
| FONDO PENSIONE COMETA | Carte salute & Indirect |
| FONDO SALUTE SCE A.R.L. | Carte salute & Indirect |
| FONDO SANITARIO INTEGRATIVO POSTE VITA | Carte salute & Indirect |
| FORMAT SYSTEMS & NETWORKS SRL | Carte salute & Indirect |
| FORMEVET SPA | Carte salute & Indirect |
| FOTO PONY SAS | Carte salute & Indirect |
| FRAG SRL | Carte salute & Indirect |
| FRANZOSI GROUP SRL | Carte salute & Indirect |
| FRATELLI RE SRL | Carte salute & Indirect |
| FSI FED.SINDACATI INDIPENDENTI | Carte salute & Indirect |
| FUSCO E. FAVA M. & C. SAS | Carte salute & Indirect |
| FUTURE MEDIA ITALY S.P.A. | Carte salute & Indirect |
| G.C.I. SAS DI GRANDE REMO & C. | Carte salute & Indirect |
| G.E. MEDICAL SISTEM ITALIA S.P.A. | Carte salute & Indirect |
| G.P.S. SRL | Carte salute & Indirect |
| GADEAU RILIEVO SAS DI JEAN PIERRE DISSEAU | Carte salute & Indirect |
| GAGGERO CLAUDIO | Carte salute & Indirect |
| GALILEO AMBIENTE SRL | Carte salute & Indirect |
| GALIMBERTI NINO & S. SNC | Carte salute & Indirect |
| GAMMAD SERVIZI SRL | Carte salute & Indirect |
| GBDA SAS DI GIULIO BRUNO DE AMICI & C | Carte salute & Indirect |
| GE CAPITAL SERVICES SRL | Carte salute & Indirect |
| GEBI SISTEMI COSTRUZIONI SRL | Carte salute & Indirect |
| GEBI SISTEMI SRL | Carte salute & Indirect |
| GENERALI ITALIA SPA | Carte salute & Indirect |
| GENESI UNO SPA | Carte salute & Indirect |
| GENTILE PROF.DINO | Carte salute & Indirect |
| GEORG FISCHER SPA | Carte salute & Indirect |
| GESTIONE SERVIZI SRL | Carte salute & Indirect |
| GESTIONI MOBILIARI E IMMOBILIARI SPA | Carte salute & Indirect |
| GEVER (GRUPPO EDISON) | Carte salute & Indirect |
| GEVER SPA | Carte salute & Indirect |
| GFC IMPIANTI SRL | Carte salute & Indirect |
| GFK RETAIL AND TECHNOLOGY ITALIA | Carte salute & Indirect |
| GHERARDINI RENATO & C. SNC DI MASSIMO FABRIZIO E ROBERTO GHERARDINI | Carte salute & Indirect |
| GIACOMINI FERRAMENTA DI GIACOMINI ATTILIO | Carte salute & Indirect |
| GIANLUCA GATTINO DITTA INDIVIDUALE | Carte salute & Indirect |
| GIANNI ORIGONI GRIPPO & PARTNERS | Carte salute & Indirect |
| GILEAD SCIENCE S.R.L. | Carte salute & Indirect |
| GIOCHI PREZIOSI SPA | Carte salute & Indirect |
| GIORDANO DR.PASQUALE | Carte salute & Indirect |
| GIUFFRE' SCORCELLI ROSA PEROTTO STL | Carte salute & Indirect |
| GIUNTI & MESSAGGERIE SRL | Carte salute & Indirect |
| GLAXOSMITHKLINE CONSUMER HEALTHCARE SPA | Carte salute & Indirect |
| GLESIA SRL | Carte salute & Indirect |
| GLOBAL BENEFITS GROUP INC. (GBG) | Carte salute & Indirect |
| GLOBAL ENGINEERING AND TRADE SPA | Carte salute & Indirect |
| GLOBAL SERVICE | Carte salute & Indirect |
| GLOBALPESCA SPA | Carte salute & Indirect |
| GMC SERVICES | Carte salute & Indirect |
| GNL ITALIA SPA | Carte salute & Indirect |
| GOLDEN CAR SNC | Carte salute & Indirect |
| GOLDMANN & PARTNERS SRL | Carte salute & Indirect |
| GOLF CLUB SAN VITO | Carte salute & Indirect |
| GOLF DES ILES BORROMEES SPA | Carte salute & Indirect |
| GOLF VACANZE SRL C/O GOLF LE ROVEDI | Carte salute & Indirect |
| GOZZO IMPIANTI SPA | Carte salute & Indirect |
| GRANDS TAPIS SRL | Carte salute & Indirect |
| GREEN LIGHT DI ABDEL HALIM INAS | Carte salute & Indirect |
| GRIZZLY COSTRUZIONI SRL | Carte salute & Indirect |
| GROUPAMA ASSICURAZIONI SPA | Carte salute & Indirect |
| GROUPAMA VITA SPA | Carte salute & Indirect |
| GRUPPO ABELE DI VERBANIA ONLUS | Carte salute & Indirect |
| GRUPPO AMICO | Carte salute & Indirect |
| GRUPPO ANZIANI GENERALI SEZ.MILANO | Carte salute & Indirect |
| GRUPPO ANZIANI ITALTEL | Carte salute & Indirect |
| GRUPPO ATURIA SPA | Carte salute & Indirect |
| GRUPPO AZIMUT SPA | Carte salute & Indirect |
| GRUPPO BANCA GENERALI | Carte salute & Indirect |
| GRUPPO BELLEGOTTI SRL | Carte salute & Indirect |
| GRUPPO CANNON SPA | Carte salute & Indirect |
| GRUPPO FONDIARIA SAI SERVIZI SCARL | Carte salute & Indirect |
| GRUPPO FORMENTI SPA | Carte salute & Indirect |
| GRUPPO GAVIO | Carte salute & Indirect |
| GRUPPO HCM | Carte salute & Indirect |
| GRUPPO KOELLIKER | Carte salute & Indirect |
| GRUPPO LAVORATORI SENIORES TORO ASS | Carte salute & Indirect |
| GRUPPO PENSIONATI A2A | Carte salute & Indirect |
| GRUPPO RB SERVIZI SRL | Carte salute & Indirect |
| GRUPPO TBWA | Carte salute & Indirect |
| GRUPPO THERMO FISCHER SCIENTIFIC | Carte salute & Indirect |
| GRUPPOMA SRL | Carte salute & Indirect |
| GSA TRASPORTI SOCIETA' COOPERATIVA | Carte salute & Indirect |
| GSR POLIZIA MUNICIPALE | Carte salute & Indirect |
| GUALA CLOSURES S.P.A. | Carte salute & Indirect |
| GUGLIELMETTI AMBROGIO SRL | Carte salute & Indirect |
| GUNA SRL | Carte salute & Indirect |
| H18 SRL | Carte salute & Indirect |
| HARIBO ITALIA SPA | Carte salute & Indirect |
| H-ART SRL | Carte salute & Indirect |
| HAVAS LIFE ITALY SRL | Carte salute & Indirect |
| HAVAS MEDIA SRL | Carte salute & Indirect |
| HAVAS SPORTS & ENTERTAINMENT SRL | Carte salute & Indirect |
| HEIDELBERG ITALIA SRL | Carte salute & Indirect |
| HELP CARD - PROGESA | Carte salute & Indirect |
| HELVETIA LIFE S.P.A. | Carte salute & Indirect |
| HELVETIA VITA SPA | Carte salute & Indirect |
| HENKEL ITALIA OPERATIONS SRL | Carte salute & Indirect |
| HENKEL ITALIA SRL | Carte salute & Indirect |
| HENNER GMC | Carte salute & Indirect |
| HI SERVICE SRL | Carte salute & Indirect |
| HILL & KNOWLTON | Carte salute & Indirect |
| HOCKEY MILANO ROSSOBLU S.S.D. ARL | Carte salute & Indirect |
| HODARA UTENSILI S.P.A. | Carte salute & Indirect |
| HOLDING DEI GIOCHI SPA | Carte salute & Indirect |
| HONEYWELL SPA . | Carte salute & Indirect |
| HOSPIRA SPA | Carte salute & Indirect |
| HOTEL DOMENICHINO | Carte salute & Indirect |
| HSBC BANK PLC | Carte salute & Indirect |
| HSBC BANK USA | Carte salute & Indirect |
| HSBC GLOBAL MANAGEMENT (FRANCE) | Carte salute & Indirect |
| HTH WORLDWIDE LLC | Carte salute & Indirect |
| I BISCONTI | Carte salute & Indirect |
| I PERCORSI SOC COOP SOC | Carte salute & Indirect |
| I.C.M. ITALIA S.P.A. | Carte salute & Indirect |
| I.N.P.S. CRAL | Carte salute & Indirect |
| I.S.O.L.A. C/O CSV | Carte salute & Indirect |
| I2 CAPITAL PARTNERS SGR SPA | Carte salute & Indirect |
| IBLA COSTRUZIONI SRL | Carte salute & Indirect |
| IBM ITALIA S.P.A. | Carte salute & Indirect |
| IBS SRL | Carte salute & Indirect |
| ICAP-SIRA CHEMICALS AND POLYMERS | Carte salute & Indirect |
| ICCREA IST.CREDITO CASSE RUR.E ART. | Carte salute & Indirect |
| ICON MEDIALAB SRL | Carte salute & Indirect |
| ICOS IMPRESA PER LA COOP. E SUSSID. | Carte salute & Indirect |
| ICQ HOLDING SRL | Carte salute & Indirect |
| IDB HOLDING SPA | Carte salute & Indirect |
| IFR ITALIA SRL | Carte salute & Indirect |
| IGV GROUP SPA | Carte salute & Indirect |
| IISG SRL | Carte salute & Indirect |
| IKEA ITALIA RETAIL SRL | Carte salute & Indirect |
| IKEA TRADING SERVICES ITALY SRL | Carte salute & Indirect |
| IL GIRASOLE SCURRIA TURISMO SRL | Carte salute & Indirect |
| IL MIO CASTELLO CAVALLI SRL | Carte salute & Indirect |
| IL MIO CASTELLO SPA | Carte salute & Indirect |
| IL SOLE 24 ORE | Carte salute & Indirect |
| ILABS SRL | Carte salute & Indirect |
| IMAGEWARE SRL | Carte salute & Indirect |
| IMG INTERNET SRL | Carte salute & Indirect |
| IMMOBILIARE ACM SPA | Carte salute & Indirect |
| IMMOBILIARE EUGENIA SRL | Carte salute & Indirect |
| IMMOBILIARE PUNTA ROSSA SRL | Carte salute & Indirect |
| IMPER SPA | Carte salute & Indirect |
| IMPRESA BALLONI SNC | Carte salute & Indirect |
| IMPRESA COSTRUZIONI MARIO FERRARA | Carte salute & Indirect |
| IMPRESA EDILE E SBIANCAMENTI INVERNIZZI VITTORINO | Carte salute & Indirect |
| IMPRESA FONTANA E C. SRL | Carte salute & Indirect |
| IMPRESA LIETTA PIERINO | Carte salute & Indirect |
| IMPRESA MAGNABOSCO SRL | Carte salute & Indirect |
| IMPRONTE SRL | Carte salute & Indirect |
| IN PRINT SPA | Carte salute & Indirect |
| IN TESTA SRL | Carte salute & Indirect |
| INA ASSITALIA SPA | Carte salute & Indirect |
| INA ASSITALIA SPA - AGENZIA DI BIELLA | Carte salute & Indirect |
| INA ASSITALIA SPA - ROVATO | Carte salute & Indirect |
| INA ASSITALIA SPA (A2A) | Carte salute & Indirect |
| INAIL | Carte salute & Indirect |
| INAIL DIREZIONE REGIONALE PIEMONTE | Carte salute & Indirect |
| INALCO SPA/DIVISIONE LABO | Carte salute & Indirect |
| INAZ SRL-SOCIETA' UNIPERSONALE | Carte salute & Indirect |
| INDENA SPA | Carte salute & Indirect |
| INDIRIZZOAMBIENTE SRL | Carte salute & Indirect |
| INDUSTRIE & FONDERIA METALLI SPA | Carte salute & Indirect |
| INFORMAZIONI EDITORIALI IE SRL | Carte salute & Indirect |
| INFOSTRADA SPA CONTAB. FORN. D/10 | Carte salute & Indirect |
| INFRASTRUTTURE TRASPORTO GAS SPA | Carte salute & Indirect |
| ING.SVILUPPO FINANZIARIA SPA | Carte salute & Indirect |
| INIZIATIVE IMMOBILIARI SPA | Carte salute & Indirect |
| INNOSPEC PERFORMANCE CHEMICALS ITALIA SRL | Carte salute & Indirect |
| INNOVA S.R.L. | Carte salute & Indirect |
| INPS - DIREZIONE REGIONALE LOMBARDIA | Carte salute & Indirect |
| INPS DIR.PROV.VERBANO-CUSIO OSSOLA | Carte salute & Indirect |
| INSIEME SALUTE LOMBARDIA - MILANO | Carte salute & Indirect |
| INSIEME SALUTE LOMBARDIA - MILANO | Carte salute & Indirect |
| INSTRUMENTATION LABORATORY SPA | Carte salute & Indirect |
| INTEGER SRL | Carte salute & Indirect |
| INTEK GROUP SPA | Carte salute & Indirect |
| INTENDIS MANUFACTURING SPA | Carte salute & Indirect |
| INTER PARTNER ASSISTANCE S.A. | Carte salute & Indirect |
| INTERACTIVECOM S.R.L. | Carte salute & Indirect |
| INTERBANCA GESTIONE INVEST.S.P.A. | Carte salute & Indirect |
| INTERBANCA SPA | Carte salute & Indirect |
| INTERCRAL DIPENDENTI PUBBLICA AMMINISTRAZIONE | Carte salute & Indirect |
| INTERMARKET S.R.L | Carte salute & Indirect |
| INTERNATIONAL P.B.I. SPA | Carte salute & Indirect |
| INTERPLANET SRL | Carte salute & Indirect |
| INTERSALUS INDIRETTA | Carte salute & Indirect |
| INTESA SANPAOLO VITA SPA | Carte salute & Indirect |
| INTESA SANPAOLO VITA SPA | Carte salute & Indirect |
| INTHECYBER SRL | Carte salute & Indirect |
| INVERNI DELLA BEFFA SRL | Carte salute & Indirect |
| INVERNIZZI GIOVANNI BATTISTA | Carte salute & Indirect |
| INX SRL | Carte salute & Indirect |
| IPACK IMA SPA | Carte salute & Indirect |
| IPF SNC | Carte salute & Indirect |
| IPSEN SPA | Carte salute & Indirect |
| IRI INFOSCAN S.R.L. | Carte salute & Indirect |
| ISIDE SPA - BCC SISTEMI INFORMATICI SPA | Carte salute & Indirect |
| ISL NARDI SRL | Carte salute & Indirect |
| ISOPRAM SNC | Carte salute & Indirect |
| ISTITUTO BANCHE POPOLARI | Carte salute & Indirect |
| ISTITUTO CERTIFICAZIONE QUALITA'SRL | Carte salute & Indirect |
| ISTITUTO GEOGRAFICO DE AGOSTINI SPA | Carte salute & Indirect |
| ISTITUTO MARIO NEGRI | Carte salute & Indirect |
| ISTITUTO NAZIONALE DELLE ASSICURAZ. | Carte salute & Indirect |
| ISTITUTO PER LA RICERCA SOCIALE | Carte salute & Indirect |
| ISTITUTO TECNICO "L. COBIANCHI" | Carte salute & Indirect |
| ITAL CLEANING SERVIZI AMBIENTALI SRL | Carte salute & Indirect |
| ITALATTE SRL | Carte salute & Indirect |
| ITALCOSTRUZIONI DI MAZZA R. | Carte salute & Indirect |
| ITALEL SNC | Carte salute & Indirect |
| ITALFINGEST SPA | Carte salute & Indirect |
| ITALGAS RETI SPA | Carte salute & Indirect |
| ITALGAS SPA | Carte salute & Indirect |
| ITALLATTE SRL | Carte salute & Indirect |
| ITALSOFT SISTEMI SRL | Carte salute & Indirect |
| ITAS MUTUA - GRUPPO ITAS ASSICURAZIONI | Carte salute & Indirect |
| ITINERO LENORD | Carte salute & Indirect |
| ITOCHU ITALIANA SPA | Carte salute & Indirect |
| IULM - RESIDENCE LUCIANI | Carte salute & Indirect |
| IULM - UNIVERSITA' DI LINGUE E COMUNICAZIONE | Carte salute & Indirect |
| IVM CHEMICALS SRL - DIV. MILESI | Carte salute & Indirect |
| IVM CHEMICALS SRL-DIV.ILVA POLIMERI | Carte salute & Indirect |
| IVM CHEMICALS SRL-DIV.INTERCOATING | Carte salute & Indirect |
| IVM SRL | Carte salute & Indirect |
| IW BANK SPA | Carte salute & Indirect |
| J.WALTER THOMPSON | Carte salute & Indirect |
| JOHN BEAN TECHNOLOGIES SPA | Carte salute & Indirect |
| JOHNSON & JOHNSON MEDICAL SPA | Carte salute & Indirect |
| JOHNSON PROFESSIONAL ITALIA SPA | Carte salute & Indirect |
| JOHNSON WAX SPA | Carte salute & Indirect |
| JOHNSON&JOHNSON MEDICAL HOLDING SPA | Carte salute & Indirect |
| JP MORGAN SECURITIES LTD | Carte salute & Indirect |
| JP MORGAN ASSET MANAGEMENT EUROPE | Carte salute & Indirect |
| JP MORGAN INTERNATIONAL BANK LTD | Carte salute & Indirect |
| JPMORGAN CHASE BANK N.A. | Carte salute & Indirect |
| JT INTERNATIONAL ITALIA SRL | Carte salute & Indirect |
| JUST IT SRL | Carte salute & Indirect |
| KAWASAKI MOTORS EUROPE N.V. | Carte salute & Indirect |
| KEDRIOS SPA | Carte salute & Indirect |
| KENWOOD ELECTRONICS ITALIA SPA | Carte salute & Indirect |
| KIWARI SRL | Carte salute & Indirect |
| KNORR-BREMSE | Carte salute & Indirect |
| KOS SPA | Carte salute & Indirect |
| KRAUTHAMMER INTERNATIONAL SRL | Carte salute & Indirect |
| L.T.I. LAV.TECNICHE INDUSTRIALI SRL | Carte salute & Indirect |
| LA FENICE SRL | Carte salute & Indirect |
| LA FONDIARIA ASS.NI SPA | Carte salute & Indirect |
| LA FONDIARIA SAI - VERBANIA INTRA | Carte salute & Indirect |
| LA GENERALE SRL | Carte salute & Indirect |
| LA PREFERITA SRL | Carte salute & Indirect |
| LA RINASCENTE SPA | Carte salute & Indirect |
| LA.IN - LABORATORI INTEGRATI | Carte salute & Indirect |
| LABANCA DR.MAURO | Carte salute & Indirect |
| LABORATORIO ANALISI MEDICHE ALFA | Carte salute & Indirect |
| LABORATORIO ORAFO BOSSI ALVARO | Carte salute & Indirect |
| LAMPOLET SRL | Carte salute & Indirect |
| LANCO SOLAR INTERNATIONAL LIMITED | Carte salute & Indirect |
| LANTHON SRL | Carte salute & Indirect |
| LAVANDERIE BERNAREGGI SRL | Carte salute & Indirect |
| LAVORINT RISORSE SPA | Carte salute & Indirect |
| LAZARD SRL | Carte salute & Indirect |
| LEGO SPA | Carte salute & Indirect |
| LETTERA SRL | Carte salute & Indirect |
| LITOGI SAS | Carte salute & Indirect |
| LITOGRAMMA S.R.L. | Carte salute & Indirect |
| LITTLE BULL SRL | Carte salute & Indirect |
| LLOYD ITALICO SPA | Carte salute & Indirect |
| LOFARMA SRL | Carte salute & Indirect |
| LOGOSTEEL SRL | Carte salute & Indirect |
| LOMBARDIA INFORMATICA SPA | Carte salute & Indirect |
| LONDON FORFAITING ITALIA S.P.A. | Carte salute & Indirect |
| LORA DI RABATTONI R. LOMAZZI F. & C. SNC | Carte salute & Indirect |
| LUNARDI SNC DI LUNARDI GIOVANNI & C | Carte salute & Indirect |
| M&M SERVIZI MEDICALI | Carte salute & Indirect |
| M.I.E. SNC | Carte salute & Indirect |
| M+W ITALY SERVICE SRL | Carte salute & Indirect |
| MA.FER CABLAGGI SRL | Carte salute & Indirect |
| MAA VITA ASSICURAZIONI SPA | Carte salute & Indirect |
| MAEL SAS DI AURELIA GAMBINO & C. | Carte salute & Indirect |
| MAGNOLIA SNC DI DUCALE ARMANDO & C. | Carte salute & Indirect |
| MALU' CAMPEGGIO CONTINENTAL | Carte salute & Indirect |
| MANDARIN ADVISORY SRL | Carte salute & Indirect |
| MANPOWER SPA | Carte salute & Indirect |
| MAPFRE ASISTENCIA S.A. | Carte salute & Indirect |
| MARIALICCI SRL | Carte salute & Indirect |
| MARINI SALSI PICCIAU STUDIO LEGALE | Carte salute & Indirect |
| MARLINI SRL | Carte salute & Indirect |
| MARONI SPA | Carte salute & Indirect |
| MARSH RISK CONSULTING SERVICES SRL | Carte salute & Indirect |
| MARSH SPA | Carte salute & Indirect |
| MARUBENI ITOCHU TUBULARS EUROPE PLC | Carte salute & Indirect |
| MASAUTOMAZIONE SRL | Carte salute & Indirect |
| MASSAROTTI DOTT. GIORGIO | Carte salute & Indirect |
| MASTER MUSIC SRL | Carte salute & Indirect |
| MASTERFOODS SPA | Carte salute & Indirect |
| MASTROLILLI DOTT. MASSIMO | Carte salute & Indirect |
| MATTEL ITALY SRL-C.DIREZ.MACIACHINI | Carte salute & Indirect |
| MAX INFORMATION SRL | Carte salute & Indirect |
| MC KINSEY & COMPANY INC.ITALY | Carte salute & Indirect |
| MC SIVIERO SRL | Carte salute & Indirect |
| MCDONALD'S ITALIA | Carte salute & Indirect |
| MD SISTEMI SRL | Carte salute & Indirect |
| MECCANICA VALBONA SRL | Carte salute & Indirect |
| MED.LAV.VCO | Carte salute & Indirect |
| MEDAVITA SPA | Carte salute & Indirect |
| MEDI CALL ITALIA SRL | Carte salute & Indirect |
| MEDIA ITALIA SPA | Carte salute & Indirect |
| MEDIAMARKET SPA | Carte salute & Indirect |
| MEDIC4ALL ITALIA SPA | Carte salute & Indirect |
| MEDIC'AIR INTERNATIONAL | Carte salute & Indirect |
| MEDIOLANUM VITA | Carte salute & Indirect |
| MEDISEVEN SRL | Carte salute & Indirect |
| MEGS SRL | Carte salute & Indirect |
| MEIEAURORA S.P.A. | Carte salute & Indirect |
| MERRILL LYNCH | Carte salute & Indirect |
| MESSAGGERIE DEL GARDA SPA | Carte salute & Indirect |
| MESSAGGERIE ITALIANE SPA | Carte salute & Indirect |
| MESSAGGERIE LIBRI S.P.A. | Carte salute & Indirect |
| MF INGROSSO SPA | Carte salute & Indirect |
| MI.MULTISERVIZI SOCIETA' COOPERATIVA | Carte salute & Indirect |
| MICROSOFT SPA | Carte salute & Indirect |
| MIGLIORE E SERVETTO ARCHITETTI | Carte salute & Indirect |
| MILANO ENERGIA SRL | Carte salute & Indirect |
| MILANO METROPOLI | Carte salute & Indirect |
| MILANO SERRAVALLE MILANO TANGENZIALI SPA | Carte salute & Indirect |
| MILANO VITA ASSICURAZIONI GERENZA | Carte salute & Indirect |
| MILUPA SPA | Carte salute & Indirect |
| MINIST.DELL'ECONOMIA DELLE FINANZE | Carte salute & Indirect |
| MINISTERO DELLA DIFESA - COMANDO MILITARE ESERCITO LOMBARDIA - CENTRO DOCUMANTALE COMO | Carte salute & Indirect |
| MINISTERO TRASP.GEST.GOVER.LAGHI | Carte salute & Indirect |
| MIRABELLO CARRARA SPA | Carte salute & Indirect |
| MITSUBISHI ITALIA SPA | Carte salute & Indirect |
| MITSUI & CO. ITALIA SPA | Carte salute & Indirect |
| MITTEL SPA | Carte salute & Indirect |
| MOHAMED ABDELDAYEM SELIM | Carte salute & Indirect |
| MONDELEZ ITALIA SERVICES SRL | Carte salute & Indirect |
| MONDIALPOL SERVICE SRL | Carte salute & Indirect |
| MONDOSERVIZI SCARL | Carte salute & Indirect |
| MONTE TITOLI SPA | Carte salute & Indirect |
| MONTEDISON SPA | Carte salute & Indirect |
| MORGAN GUARANTY TRUST CO. | Carte salute & Indirect |
| MSH INTERNATIONAL | Carte salute & Indirect |
| MULTI CONSULT MILANO SRL | Carte salute & Indirect |
| MUTUA NUOVA SANITA' | Carte salute & Indirect |
| MUTUA TRE ESSE SCPA | Carte salute & Indirect |
| MYASSISTANCE SRL | Carte salute & Indirect |
| NADIA CRIPPA | Carte salute & Indirect |
| NADLER LARIMER & MARTINELLI SRL | Carte salute & Indirect |
| NATIONALE SUISSE | Carte salute & Indirect |
| NATIONALE SUISSE VITA | Carte salute & Indirect |
| NATIXIS S.A. MILAN BRANCH | Carte salute & Indirect |
| NAVA PRESS SRL | Carte salute & Indirect |
| NAVIGLI LOMBARDI SCARL | Carte salute & Indirect |
| NAVOTTI DR. MAURIZIO | Carte salute & Indirect |
| NCH ITALIA SRL | Carte salute & Indirect |
| NCR ITALIA SPA | Carte salute & Indirect |
| NEGRI E BRENNA COSTRUZIONI EDILI SRL | Carte salute & Indirect |
| NEMO COOPERATIVA SOCIALE | Carte salute & Indirect |
| NESTLE' ITALIANA SPA | Carte salute & Indirect |
| NETWORK PWC | Carte salute & Indirect |
| NETWORK SALUTE | Carte salute & Indirect |
| NEW STEEL SAS DI MADEO ALESSIO & C. | Carte salute & Indirect |
| NIBE DI GENTILE RITA | Carte salute & Indirect |
| NIKE ITALY SRL | Carte salute & Indirect |
| NIKE TRADING (ITALY) SRL | Carte salute & Indirect |
| NIKEM RESEARCH S.R.L. | Carte salute & Indirect |
| NOMURA INTERNATIONAL PLC ITALIAN BRANCH | Carte salute & Indirect |
| NOVA RADIO A. CIRCUITO MARCONI | Carte salute & Indirect |
| NOVAOL SRL | Carte salute & Indirect |
| NOVARTIS ANIMAL HEALTH S.P.A | Carte salute & Indirect |
| NOVARTIS CONSUMER HEALTH S.P.A. | Carte salute & Indirect |
| NOVARTIS FARMA S.P.A | Carte salute & Indirect |
| NOVARTIS ITALIA (G.C.O.) SPA | Carte salute & Indirect |
| NOVARTIS VACCINES AND DIAGNOSTICS | Carte salute & Indirect |
| NOVELIS ITALIA CRAL EX ALCAN | Carte salute & Indirect |
| NTT DATA ITALIA SPA | Carte salute & Indirect |
| NUOVA ARGENTEA SAS DI BELOTTI G&C | Carte salute & Indirect |
| NUOVA CARISCH S.R.L. | Carte salute & Indirect |
| NUOVA EDILMANC SRL | Carte salute & Indirect |
| NUOVA MOCARA SRL | Carte salute & Indirect |
| NUOVA PULIVER SERVIZI SRL | Carte salute & Indirect |
| NUOVA SIPE SRL | Carte salute & Indirect |
| NUOVA SVILUPPO E SINERGIE SRL | Carte salute & Indirect |
| O.L.S. OBIETTIVO LAVORO IN SICUREZZA S.R.L. | Carte salute & Indirect |
| OCLARO | Carte salute & Indirect |
| ODDICINI INDUSTRIE SPA | Carte salute & Indirect |
| OFFICINA POCATINO DI POCATINO GIORGIO E ALBERTO | Carte salute & Indirect |
| OFFICINE MECCANICHE CARLO BERETTA | Carte salute & Indirect |
| OLYMPIA SPA | Carte salute & Indirect |
| ONAMA S.P.A. | Carte salute & Indirect |
| OPENJOB CONSULTING SRL | Carte salute & Indirect |
| OPENJOBMETIS SPA | Carte salute & Indirect |
| OPES COMITATO REGIONALE LOMBARDIA | Carte salute & Indirect |
| OPPORTUNITY SERVICE SPA | Carte salute & Indirect |
| ORDINE AVVOCATI E PROCURATORI | Carte salute & Indirect |
| ORDINE AVVOCATI E PROCURATORI | Carte salute & Indirect |
| ORDINE COMMERCIALISTI-ESP.CONTABILI | Carte salute & Indirect |
| ORDINE DEGLI ARCHITETTI PROV.MI | Carte salute & Indirect |
| ORDINE DEGLI ARCHITETTI PROV.MI | Carte salute & Indirect |
| ORDINE DEGLI INGEGNERI DELLA PRO.MI | Carte salute & Indirect |
| ORDINE DEI CHIMICI DELLA LOMBARDIA | Carte salute & Indirect |
| ORDINE DEI CONSULENTI DEL LAVORO | Carte salute & Indirect |
| ORDINE DEI VETERINARI PROV.MI | Carte salute & Indirect |
| ORTHOCAD SRL | Carte salute & Indirect |
| OS SOC.MUTUO SOCC.- BUSTO ARSIZIO | Carte salute & Indirect |
| OSRAM - CIRCOLO RICREATIVO | Carte salute & Indirect |
| OSRAM S.P.A. | Carte salute & Indirect |
| OVER SRL | Carte salute & Indirect |
| OXON ITALIA SPA | Carte salute & Indirect |
| OZANAM SRL | Carte salute & Indirect |
| P & C PRODUCTS SRL | Carte salute & Indirect |
| P.I.M.E.PONTIFICIO IST.MISS.ESTERE | Carte salute & Indirect |
| PALMIGIANO STEFANO | Carte salute & Indirect |
| PANDORA ITALIA SRL | Carte salute & Indirect |
| PARADISO ROCCO | Carte salute & Indirect |
| PARAGON S.R.L. | Carte salute & Indirect |
| PATHEON | Carte salute & Indirect |
| PATRONATO A.C.A.I. SEDE PROV. VB | Carte salute & Indirect |
| PAVANELLI DOTT. MASSIMO ST. DENTIST | Carte salute & Indirect |
| PAYPAL SE SEDE SECONDARIA ITALIANA | Carte salute & Indirect |
| PENSA PHARMA SPA | Carte salute & Indirect |
| PENSIONATI CARIP. CREDIT AGRICOLE | Carte salute & Indirect |
| PER NOLI SRL | Carte salute & Indirect |
| PERNOD RICARD ITALIA SPA | Carte salute & Indirect |
| PESSINA COSTRUZIONI SPA | Carte salute & Indirect |
| PEUGEOT TALBOT AUTOMOB.ITALIA SPA | Carte salute & Indirect |
| PI4PAY SRL | Carte salute & Indirect |
| PICCOLO TEATRO | Carte salute & Indirect |
| PIERRE FABRE PHARMA SRL | Carte salute & Indirect |
| PIERREL SPA | Carte salute & Indirect |
| PIMEDIT ONLUS | Carte salute & Indirect |
| PINK CARD PROVINCIA DI MILANO | Carte salute & Indirect |
| PIONEER ITALIA SPA | Carte salute & Indirect |
| PIRELLI & C.REAL ESTATE FACILITY MA | Carte salute & Indirect |
| PIRELLI INDUSTRIE PNEUMATICI SRL | Carte salute & Indirect |
| PIRELLI TYRE SPA | Carte salute & Indirect |
| PLASTIPAK ITALIA HOLDING SRL | Carte salute & Indirect |
| PLASTIPAK ITALIA PREFORME SRL | Carte salute & Indirect |
| POLISH SERVICE SRL | Carte salute & Indirect |
| POLIZIA DI STATO III REPARTO MOBILE DI MILANO | Carte salute & Indirect |
| POLIZIA MUNICIPALE MI F.DO BENEFICO | Carte salute & Indirect |
| POLTRONA FRAU | Carte salute & Indirect |
| POMELLATO SPA | Carte salute & Indirect |
| PONTIFICIO ISTITUTO MISSIONI ESTERE | Carte salute & Indirect |
| POSTE ASSICURA SPA | Carte salute & Indirect |
| POWER VENTURES SRL | Carte salute & Indirect |
| PRAMERICA LIFE SPA | Carte salute & Indirect |
| PRAMERICA LIFE SPA | Carte salute & Indirect |
| PRASSIS IST.RICERCHE SIGMA TAU | Carte salute & Indirect |
| PRESTIGE INTERNATIONAL UK LTD | Carte salute & Indirect |
| PREVAL SRL | Carte salute & Indirect |
| PREVIMEDICAL SPA | Carte salute & Indirect |
| PRIME EUROPEAN THERAPEUTICALS SPA | Carte salute & Indirect |
| PRO.GE.SA FOR ALL SRL | Carte salute & Indirect |
| PROCHIFAR SRL | Carte salute & Indirect |
| PRODOTTI FORMENTI SRL | Carte salute & Indirect |
| PRODOTTI NATURALI SPA | Carte salute & Indirect |
| PRODUZIONI ADER SRL | Carte salute & Indirect |
| PROF.DR. FRANCESCA UGHI | Carte salute & Indirect |
| PROFILATI BANTI SRL | Carte salute & Indirect |
| PROMINENT APPAREL ITALIA SRL | Carte salute & Indirect |
| PROMOTIONAL CARD PDF | Carte salute & Indirect |
| PROMOTIONAL CARD SP | Carte salute & Indirect |
| PROTIVITI SRL | Carte salute & Indirect |
| PULCRA CHEMICALS SRL | Carte salute & Indirect |
| PV CYCLE CONSORZIO S.C.AR.L. | Carte salute & Indirect |
| PV CYCLE ITALIA SERVICE SRL | Carte salute & Indirect |
| Q.S.A. SRL | Carte salute & Indirect |
| QUANTYX ADVOSORS SRL | Carte salute & Indirect |
| QUAS- PREVENZIONE | Carte salute & Indirect |
| QUAS-ISCRITTI ORDINARI | Carte salute & Indirect |
| QUESTURA DI MILANO - MDL | Carte salute & Indirect |
| QUINDICIZEROTRE SNC | Carte salute & Indirect |
| QUINTILES COMMERCIAL ITALIA SRL | Carte salute & Indirect |
| QUINTILES SRL | Carte salute & Indirect |
| QUINTILES STAFF SERVICES SPA | Carte salute & Indirect |
| R.C.S. S.R.L. | Carte salute & Indirect |
| R.G. SNC DI RANDAZZO E GERARDI | Carte salute & Indirect |
| R.T.I. SPA | Carte salute & Indirect |
| RA COMPUTER SPA | Carte salute & Indirect |
| RA SERVICE SRL | Carte salute & Indirect |
| RACTEK SRL | Carte salute & Indirect |
| RADIO ENGINEERING CO SRL | Carte salute & Indirect |
| RADIO TRAFFIC SRL | Carte salute & Indirect |
| RAGGIO DI LUNA | Carte salute & Indirect |
| RAI-ARCAL | Carte salute & Indirect |
| RAS | Carte salute & Indirect |
| RAS ASSET MANAGEMENT SGR SPA | Carte salute & Indirect |
| RASBANK SPA | Carte salute & Indirect |
| RATIOPHARM ITALIA S.R.L. | Carte salute & Indirect |
| RAVENNA SERVIZI INDUSTRIALI SPA | Carte salute & Indirect |
| RDS SNC | Carte salute & Indirect |
| REF - RICERC.ECONOMIA E FINANZA SRL | Carte salute & Indirect |
| RENORD SPA | Carte salute & Indirect |
| RENVICO ITALY SRL | Carte salute & Indirect |
| RESOLVING STRATEGYFINANCE SRL | Carte salute & Indirect |
| RETTAGLIATA ENERGIA SRL | Carte salute & Indirect |
| RETTAGLIATA GAS E LUCE SPA | Carte salute & Indirect |
| RICERCA SISTEMA ENERGETICO-RSE SPA | Carte salute & Indirect |
| RICHEMONT ITALIA SPA | Carte salute & Indirect |
| RIMA-LAMPOLET SRL | Carte salute & Indirect |
| RISCALDAMENTO MODERNO SRL | Carte salute & Indirect |
| RISTORANTE VITTORIA DI BAZZI | Carte salute & Indirect |
| ROBERT BOSCH S.P.A. | Carte salute & Indirect |
| ROBERTO COSTRUZIONI SRL | Carte salute & Indirect |
| ROCHE DIAGNOSTICI S.P.A | Carte salute & Indirect |
| ROCHE PHARMA S.P.A. | Carte salute & Indirect |
| ROCHE S.P.A. | Carte salute & Indirect |
| ROCKWOOL ITALIA SPA | Carte salute & Indirect |
| ROHLIG ITALIA SPA | Carte salute & Indirect |
| ROSELLI NICOLA DITTA INDIVIDUALE | Carte salute & Indirect |
| ROSSI&BIANCHI SNC | Carte salute & Indirect |
| ROTARY INTERNATIONAL DISTRETTO 2040 | Carte salute & Indirect |
| ROTO INFORMATICA SRL | Carte salute & Indirect |
| ROTOLITO LOMBARDA SPA | Carte salute & Indirect |
| ROYAL & SUN ALLIANCE INSURANCE PLC | Carte salute & Indirect |
| ROYAL INT.INSURANCE HOLDINGS LTD | Carte salute & Indirect |
| RSA SUN INSURANCE OFFICE LTD. | Carte salute & Indirect |
| RSM ITALY AUDIT & ASSURANCE SRL | Carte salute & Indirect |
| RUBERTELLI TEAM SRL | Carte salute & Indirect |
| S.A.TA.M. SIND. ARTIG. TAXISTI | Carte salute & Indirect |
| S.D.I. SPA | Carte salute & Indirect |
| S.E.A. GRUPPO CASSA ASS.INTEGR.DIP. | Carte salute & Indirect |
| S.I.A.V. SERV.IDRICI ALTO VERBANO | Carte salute & Indirect |
| S.IN.T. SPA | Carte salute & Indirect |
| S.IN.T. SPA | Carte salute & Indirect |
| S.N.F.I.A. | Carte salute & Indirect |
| S.S.D. SYSTEM SOFTWARE DEVELOPMENT | Carte salute & Indirect |
| S.U.N.I.A. | Carte salute & Indirect |
| SA.PR.A. SANITA' SRL | Carte salute & Indirect |
| SAA INTERNATIONAL SRL | Carte salute & Indirect |
| SABOCAR SNC | Carte salute & Indirect |
| SACE BT SPA | Carte salute & Indirect |
| SACE FCT | Carte salute & Indirect |
| SACE SPA | Carte salute & Indirect |
| SACE SURETY SPA | Carte salute & Indirect |
| SAI ASSICURAZIONI | Carte salute & Indirect |
| SAIPEM SPA | Carte salute & Indirect |
| SALUS CARE SYSTEM SRL | Carte salute & Indirect |
| SANDIS SRL | Carte salute & Indirect |
| SANDOZ SPA (CONS. NOVARTIS) | Carte salute & Indirect |
| SANDVIK ITALIA | Carte salute & Indirect |
| SANDVIK PROCESS SYSTEM SPA | Carte salute & Indirect |
| SANITA' & SERVIZI SOCIETA' | Carte salute & Indirect |
| SANITA' PER TUTTI - BFTC SRL | Carte salute & Indirect |
| SANOFI AVENTIS SPA | Carte salute & Indirect |
| SANTISI/BUCCARELLI/COMITO & C. SAS | Carte salute & Indirect |
| SAPAL SRL SALUTE E PREVENZIONE NEGLI AMBIENTI DI LAVORO | Carte salute & Indirect |
| SARA ASSICURAZIONI S.P.A. | Carte salute & Indirect |
| SARA ASSICURAZIONI S.P.A. | Carte salute & Indirect |
| SARFA SRL | Carte salute & Indirect |
| SARTORI & C. SRL | Carte salute & Indirect |
| SAS SCANDINAVIAN AIRLINES | Carte salute & Indirect |
| SASA ASS.NI RIASS.NI S.P.A. | Carte salute & Indirect |
| SCAVIA SRL | Carte salute & Indirect |
| SCHERING SPA | Carte salute & Indirect |
| SCHERING-PLOUGH SPA | Carte salute & Indirect |
| SCM NET SRL | Carte salute & Indirect |
| SCUOLA DI PALO ALTO | Carte salute & Indirect |
| SCUOLA MATERNA SANTO BAMBINO | Carte salute & Indirect |
| SE.AS. SRL | Carte salute & Indirect |
| SEALED AIR SRL | Carte salute & Indirect |
| SECOM SRL | Carte salute & Indirect |
| SEFRA ARREDAMENTI SRL | Carte salute & Indirect |
| SEGRATE LAMBRATE SCARL | Carte salute & Indirect |
| SELTIS SRL | Carte salute & Indirect |
| SENVION ITALIA SRL | Carte salute & Indirect |
| SERRATURE MERONI SPA | Carte salute & Indirect |
| SERVICE 5000 COOPERATIVA | Carte salute & Indirect |
| SERVIZI IN SANITA' SOCIETA' COOPERATIVA ONLUS | Carte salute & Indirect |
| SERVIZIO DIGHE | Carte salute & Indirect |
| SET SRL | Carte salute & Indirect |
| SGL CARBON | Carte salute & Indirect |
| SGL CARBON SPA (VERDELLO) | Carte salute & Indirect |
| SGS SRL | Carte salute & Indirect |
| SGS-SOC.GENERALE DI SORVEGLIANZA | Carte salute & Indirect |
| SHELL ITALIA SPA | Carte salute & Indirect |
| SI HOLDING - GRUPPO CARTASI' | Carte salute & Indirect |
| SI.MED SRL | Carte salute & Indirect |
| SIA SPA | Carte salute & Indirect |
| SIBELCO ITALIA SPA | Carte salute & Indirect |
| SICK SPA | Carte salute & Indirect |
| SICLI SISTEMI SRL | Carte salute & Indirect |
| SICLI SRL | Carte salute & Indirect |
| SICOR SPA | Carte salute & Indirect |
| SIEMENS SPA | Carte salute & Indirect |
| SIIRTEC NIGI S.P.A | Carte salute & Indirect |
| SILKIN S.R.L. | Carte salute & Indirect |
| SILPA SRL | Carte salute & Indirect |
| SILVER TETTI SNC DI ENACHE SILEVSTRU & C. | Carte salute & Indirect |
| SINTECO SRL | Carte salute & Indirect |
| SIPAR SRL | Carte salute & Indirect |
| SIPCAM ITALIA SPA | Carte salute & Indirect |
| SIPCAM SPA | Carte salute & Indirect |
| SIPRA SPA SOC. IT. PUBBLICITA' | Carte salute & Indirect |
| SIRA SPA | Carte salute & Indirect |
| SIRAM SPA | Carte salute & Indirect |
| SIRMI SPA | Carte salute & Indirect |
| SIRTI-FAAM | Carte salute & Indirect |
| SIS GEO | Carte salute & Indirect |
| SISAL HOLDING SPA | Carte salute & Indirect |
| SISAL SPA | Carte salute & Indirect |
| SISTEMI DI ENERGIA SPA | Carte salute & Indirect |
| SKY CARGO SRL | Carte salute & Indirect |
| SKY ITALIA SRL | Carte salute & Indirect |
| SMS INNSE SPA | Carte salute & Indirect |
| SNAM RETE GAS SPA | Carte salute & Indirect |
| SNAM SPA | Carte salute & Indirect |
| SNAMPROGETTI SPA | Carte salute & Indirect |
| SNA-SINDACATO NAZIONALE AGENTI ASS. | Carte salute & Indirect |
| SOCIETA' COOPERATIVA SOCIALE SINERGY | Carte salute & Indirect |
| SOCIETA' DI MUTUO SOCCORSO A.L.E.R. | Carte salute & Indirect |
| SOCIETA' FINANZIARIA GRUPPO RAS | Carte salute & Indirect |
| SOCIETA' ITALIANA BREVETTI SPA | Carte salute & Indirect |
| SOCIETA' TRENNO SRL | Carte salute & Indirect |
| SODEXHO PASS S.R.L. | Carte salute & Indirect |
| SODEXHO R.C.DIVISIONE AZIENDE | Carte salute & Indirect |
| SODIGES S.R.L. | Carte salute & Indirect |
| SOFIA ONLINE SRL | Carte salute & Indirect |
| SOGO ITALIANA SRL | Carte salute & Indirect |
| SOLVAY CHIMICA BUSSI SPA | Carte salute & Indirect |
| SOLVAY CHIMICA ITALIA SPA | Carte salute & Indirect |
| SOLVAY FLUOR ITALIA SPA | Carte salute & Indirect |
| SOLVAY ITALIA SPA | Carte salute & Indirect |
| SOLVAY S.A. | Carte salute & Indirect |
| SOLVAY SPECIALTY POLYMERS ITALY SPA | Carte salute & Indirect |
| SOLVEA S.R.L. | Carte salute & Indirect |
| SONIC ITALIA SRL | Carte salute & Indirect |
| SONY MUSIC ENTERTAINMENT ITALY SPA | Carte salute & Indirect |
| SORGENIA SPA | Carte salute & Indirect |
| SORGENIA TRADING SPA | Carte salute & Indirect |
| SPAZIO 2 PROGETTAZIONI SRL | Carte salute & Indirect |
| SPAZIO 4 ARREDAMENTI E CONTRACT SRL | Carte salute & Indirect |
| SPAZIO 5 EDILIZIA CEM SRL | Carte salute & Indirect |
| SPIKE S.R.L. - SCALA B 1° PIANO | Carte salute & Indirect |
| SPREA SPA | Carte salute & Indirect |
| SPRINX TECHNOLOGIES SRL | Carte salute & Indirect |
| ST.LEGALE ASS.ASHURST MORRIS CRISP | Carte salute & Indirect |
| ST.ODONTOIAT.SPEC.ASS. CERATI-CONTI | Carte salute & Indirect |
| STAR SPA | Carte salute & Indirect |
| STAZIONE DI SERVIZIO ESSO BRENTAN DANIELA D.I. | Carte salute & Indirect |
| STELMI ITALIA SPA | Carte salute & Indirect |
| STILEFFE SRL | Carte salute & Indirect |
| STOCCAGGI GAS ITALIA SPA | Carte salute & Indirect |
| STUDI BELTRAMI SRL | Carte salute & Indirect |
| STUDIO 2 GLOBAL SRL | Carte salute & Indirect |
| STUDIO AGUILAR SAS | Carte salute & Indirect |
| STUDIO ASSOCIATO DEI DOTTORI LEGHISSA BRIATA DEMAROSI | Carte salute & Indirect |
| STUDIO ASSOCIATO NEW FISIOMED | Carte salute & Indirect |
| STUDIO CAMISASCA & C. SNC | Carte salute & Indirect |
| STUDIO CAMPISI & PARTNERS | Carte salute & Indirect |
| STUDIO CASSINIS | Carte salute & Indirect |
| STUDIO CICCONI RAG. LAURA | Carte salute & Indirect |
| STUDIO COSENZA-MOBRICI COMMERCIALISTI ASSOCIATI | Carte salute & Indirect |
| STUDIO D.SSA SUTTI GRAZIA | Carte salute & Indirect |
| STUDIO DENTISTICO PECCHI MARCO | Carte salute & Indirect |
| STUDIO DOTT.DIEGO CARRIERI | Carte salute & Indirect |
| STUDIO GUCCIO V. & V. S.R.L. | Carte salute & Indirect |
| STUDIO GUZZI | Carte salute & Indirect |
| STUDIO LEGALE FAGNANI E FERRATI | Carte salute & Indirect |
| STUDIO MAIONE INGEGNERI ASSOCIATI | Carte salute & Indirect |
| STYROLUTION ITALIA SRL | Carte salute & Indirect |
| SUD POLO VITA SPA | Carte salute & Indirect |
| SUMITOMO CORPORATION ITALIA SPA | Carte salute & Indirect |
| SUMITRANS EUROPE GMBH ITALIA | Carte salute & Indirect |
| SUMMIT PHARMACEUTICALS EUROPE | Carte salute & Indirect |
| SURCANAPE' SPA | Carte salute & Indirect |
| SUTTI D.SSA GRAZIA | Carte salute & Indirect |
| SYNDIAL SPA | Carte salute & Indirect |
| SYNERGICA SPA | Carte salute & Indirect |
| SYNGENTA CROP PROTECTION SPA | Carte salute & Indirect |
| T.P. ASSOCIAZ.ITALIANA PUBBLICITARI | Carte salute & Indirect |
| TAC SRL | Carte salute & Indirect |
| TAM - TASSISTI ARTIGIANI MILANESI | Carte salute & Indirect |
| TAMOIL ITALIA SPA | Carte salute & Indirect |
| TAMOIL RAFFINAZIONE SPA | Carte salute & Indirect |
| TAMPUCCI DOTT SERGIO | Carte salute & Indirect |
| TATA CONSULTANCY SERVICES ITALIA | Carte salute & Indirect |
| TEATRO FRANCO PARENTI | Carte salute & Indirect |
| TECH RAIN SRL | Carte salute & Indirect |
| TECHINT COMP.TEC.INT.SPA-MILANO | Carte salute & Indirect |
| TECHINT CORPORATION INDUSTRIAL SPA | Carte salute & Indirect |
| TECNIMONT SPA | Carte salute & Indirect |
| TECNOLUX ITALIA SAS | Carte salute & Indirect |
| TECNOPOLIMERI SRL | Carte salute & Indirect |
| TECNOSIDA SRL | Carte salute & Indirect |
| TECNOSTAMP TRIULZI GROUP SRL | Carte salute & Indirect |
| TEKNEMA SRL | Carte salute & Indirect |
| TEMAS SRL UNIPERSONALE | Carte salute & Indirect |
| TEMI SRL | Carte salute & Indirect |
| TENOVA SPA | Carte salute & Indirect |
| TERMOIDRAULICA SAVIO SERVIO | Carte salute & Indirect |
| TESTA DIGITAL HUB SRL | Carte salute & Indirect |
| TESTORI SPA | Carte salute & Indirect |
| THE BANK OF NEW YORK MELLON SA/NV - MILAN BRANCH | Carte salute & Indirect |
| THE BANK OF TOKIO-MITSUBISHI UFJ | Carte salute & Indirect |
| THE FIRST SPA | Carte salute & Indirect |
| THE HEALTH CARE | Carte salute & Indirect |
| THE IT GROUP ITALIA SRL | Carte salute & Indirect |
| THERA TECHNOLOGY SRL | Carte salute & Indirect |
| THERAMEX SPA | Carte salute & Indirect |
| THERMIT ITALIANA SRL | Carte salute & Indirect |
| TICINO AUTO SAS | Carte salute & Indirect |
| TIEFFE SPAZIO MILANO ASS. CULT. | Carte salute & Indirect |
| TIMEWARE SRL | Carte salute & Indirect |
| TIPOGRAFIA LANDONI S.N.C. | Carte salute & Indirect |
| TIRINA AUTOTRASPORTI SRL | Carte salute & Indirect |
| TLX SPA | Carte salute & Indirect |
| TORO ASSICURAZIONI SPA AREA MILANO | Carte salute & Indirect |
| TOSCANA ENERGIA CLIENTI SPA | Carte salute & Indirect |
| TOURING CLUB ITALIANO | Carte salute & Indirect |
| TOYOTA TSUSHO EUROPE MILANO BRANCH | Carte salute & Indirect |
| TRIO SRL | Carte salute & Indirect |
| TRUSSARDI SPA | Carte salute & Indirect |
| TSP-TECNOL.E SERV.PER IL PUBBL. SRL | Carte salute & Indirect |
| TUBI ITALFLEX SPA | Carte salute & Indirect |
| TUPPERWARE ITALIA SPA | Carte salute & Indirect |
| TURATI ASSICURAZIONI SAS | Carte salute & Indirect |
| TWS BRIANZA SRL | Carte salute & Indirect |
| U.N.M.S. | Carte salute & Indirect |
| UBI ASSICURAZIONI SPA | Carte salute & Indirect |
| UBI BANCA - SOCIETA' COOOPERATIVA PER AZIONI | Carte salute & Indirect |
| UBI SISTEMI E SERVIZI S.C.P.A. | Carte salute & Indirect |
| UBI WORLD SRL | Carte salute & Indirect |
| UBIK SRL | Carte salute & Indirect |
| UCB PHARMA SPA | Carte salute & Indirect |
| UFFICIO CENTRALE ITALIANO SCRL | Carte salute & Indirect |
| UFFICIO SCOL.PROV. CRAL ISTRUZIONE | Carte salute & Indirect |
| UGF ASSICURAZIONI SPA | Carte salute & Indirect |
| UGL SERVIZI SAS | Carte salute & Indirect |
| UNICHROME SRL | Carte salute & Indirect |
| UNICOM | Carte salute & Indirect |
| UNICREDIT SER.ZI INFORMATIVI SCPA | Carte salute & Indirect |
| UNIPOL GRUPPO FINANZIARIO | Carte salute & Indirect |
| UNIQA ASSICURAZIONI SPA | Carte salute & Indirect |
| UNIQA LIFE SPA | Carte salute & Indirect |
| UNIQA PREVIDENZA SPA | Carte salute & Indirect |
| UNISALUTE S.P.A. | Carte salute & Indirect |
| UNISALUTE SERVIZI S.R.L. DIVISIONE SI SALUTE | Carte salute & Indirect |
| UNITEDHEALTH INTERNATIONAL INC. | Carte salute & Indirect |
| UNIVERSAL SERVICES SRL | Carte salute & Indirect |
| UNIVERSITA' BOCCONI-CLUB BOCCONI | Carte salute & Indirect |
| UNIVERSITA' CATTOLICA SACRO CUORE | Carte salute & Indirect |
| UNIVERSITA' DEGLI STUDI DI MILANO | Carte salute & Indirect |
| UVET VIAGGI TURISMO S.P.A. | Carte salute & Indirect |
| V.C.O. TRASPORTI S.R.L. | Carte salute & Indirect |
| VAILLANT GROUP ITALIA SPA | Carte salute & Indirect |
| VALBART SRL | Carte salute & Indirect |
| VALIANCE INFRASTRUCTURE ADVISORS | Carte salute & Indirect |
| VCO CONSULTING SNC | Carte salute & Indirect |
| VCO FORMAZIONE SOCIETA' CONSORTILE A RESPONSABILITÀ' LIMITATA | Carte salute & Indirect |
| VECOFIN SPA | Carte salute & Indirect |
| VERAM SRL | Carte salute & Indirect |
| VERBANIA VACANZE SRL | Carte salute & Indirect |
| VERSALIS S.P.A. | Carte salute & Indirect |
| VETRI AUTO CINISELLO SRL | Carte salute & Indirect |
| VETRI AUTO PADERNO DUGNANO SRL | Carte salute & Indirect |
| VF ITALIA | Carte salute & Indirect |
| VIBRO WEST ITALIANA SRL | Carte salute & Indirect |
| VILLA SISTEMI MEDICALI | Carte salute & Indirect |
| VILLAGGIO DELLA MADRE E DEL FANCIUL | Carte salute & Indirect |
| VIPERA SRL | Carte salute & Indirect |
| VIROLO SOCIETA' AGRICOLA SEMPLICE | Carte salute & Indirect |
| VISIANT CONTACT SRL | Carte salute & Indirect |
| VISIANT NEXT SPA | Carte salute & Indirect |
| VISIANT SPINDOX SRL | Carte salute & Indirect |
| VISIANT TECNOLOGIES SRL | Carte salute & Indirect |
| VISUAL BOX SRL | Carte salute & Indirect |
| VITTORIA ASSICURAZIONI | Carte salute & Indirect |
| VODAFONE OMNITEL N.V. | Carte salute & Indirect |
| VOLKSWAGEN BANK GMBH FINGERMA | Carte salute & Indirect |
| VOLKSWAGEN LEASING GMBH FINGERMA | Carte salute & Indirect |
| WAKAMATZU DOJO A.S.D | Carte salute & Indirect |
| WALLFER SRL | Carte salute & Indirect |
| WEB EDICOLA SRL | Carte salute & Indirect |
| WEBANK SPA | Carte salute & Indirect |
| WEIR GABBIONETA SRL | Carte salute & Indirect |
| WELLCOMM ENGINEERING SPA | Carte salute & Indirect |
| WEST SYSTEMS SRL | Carte salute & Indirect |
| WIND TRE SPA | Carte salute & Indirect |
| WINTERTHUR INTERNATIONAL | Carte salute & Indirect |
| WIT SRL | Carte salute & Indirect |
| WORKNET | Carte salute & Indirect |
| WORTHINGTON SRL | Carte salute & Indirect |
| XENIA SOC. R.L. COOPERATIVA SOCIALE | Carte salute & Indirect |
| YOKOGAWA ITALIA SRL | Carte salute & Indirect |
| ZABBAN NOTARI RAMPOLLA & ASSOCIATI | Carte salute & Indirect |
| ZANETTI KATIA RESTAURO OPERE D'ARTE | Carte salute & Indirect |
| ZANOLI & GIAVARINI S.P.A. | Carte salute & Indirect |
| ZEON EUROPE GMBH | Carte salute & Indirect |
| ZETA OTTO SRL | Carte salute & Indirect |
| ZIA SALOTTI SNC | Carte salute & Indirect |
| ZINGALES & ASSOCIATI | Carte salute & Indirect |
| ZUCCHETTI P.P., RAVASIO A. E PRESOTTO E. SNC | Carte salute & Indirect |
| ZUCCHI DOTT. CLAUDIO | Carte salute & Indirect |
| ZURICH INTERNATIONAL ITALIA S.P.A. | Carte salute & Indirect |
| ZURICH INVESTMENTS GEST SIM | Carte salute & Indirect |
| ZURICH INVESTMENTS LIFE S.P.A. | Carte salute & Indirect |
| ZURICH INVESTMENTS SIM | Carte salute & Indirect |
| ZURICH INVESTMNETS SGR. S.P.A. | Carte salute & Indirect |
| ZURIGO COMPAGNIA DI ASSIC.NI S.A. | Carte salute & Indirect |
| ASSOCIAZIONE DONNE CINESI IN MILANO | Carte salute & Indirect |
| CRAL FENACI INPS | Carte salute & Indirect |
| CRAL CITTA' METROPOLITANA DI MILANO | Carte salute & Indirect |
| PITECO | Carte salute & Indirect |
| SPORTIVINSIEME | Carte salute & Indirect |
| UNIIC UNIONE IMPRENDITORI ITALIA CINA | Carte salute & Indirect |
| URBAN RUNNERS | Carte salute & Indirect |
| FIERA MILANO CONGRESSI | Carte salute & Indirect |
| FONDO EST (UNISALUTE) | Carte salute & Indirect |
| SCUOLA SVIZZERA MILANO | Carte salute & Indirect |
| Federcasalinghe Lombardia | Carte salute & Indirect |
| ASSIDAI | Direct |
| ASSONIDI | Carte salute & Indirect |
| ACQUA DYNAMO SRL | Carte salute & Indirect |
| ACQUA DYNAMO SRL | Carte salute & Indirect |
| B.B.F. SPA | Carte salute & Indirect |
| B.B.F. SPA | Carte salute & Indirect |
| BM TECH SRL | Carte salute & Indirect |
| BM TECH SRL | Carte salute & Indirect |
| CASA DI FORMAZIONE RELIGIOSA SOCIO EDUCATIVA DELLE SUORE MARCELLINE | Carte salute & Indirect |
| CASA DI FORMAZIONE RELIGIOSA SOCIO EDUCATIVA DELLE SUORE MARCELLINE | Carte salute & Indirect |
| CITIZEN WATCH ITALY SPA | Carte salute & Indirect |
| CITIZEN WATCH ITALY SPA | Carte salute & Indirect |
| COMMERZBANK | Carte salute & Indirect |
| COMMERZBANK | Carte salute & Indirect |
| CONSORZIO DAM | Carte salute & Indirect |
| CONSORZIO DAM | Carte salute & Indirect |
| FONDAZIONE SCUOLE CIVICHE DI MILANO "SCM" | Carte salute & Indirect |
| FONDAZIONE SCUOLE CIVICHE DI MILANO "SCM" | Carte salute & Indirect |
| GNU SRL | Carte salute & Indirect |
| GNU SRL | Carte salute & Indirect |
| PLASTAMP SRL | Carte salute & Indirect |
| PLASTAMP SRL | Carte salute & Indirect |
| SANDISK ITALY SRL | Carte salute & Indirect |
| SANDISK ITALY SRL | Carte salute & Indirect |
| CITIBANK N.A | Carte salute & Indirect |
| CITIBANK N.A | Carte salute & Indirect |
| CITIBANK EUROPE PLC | Carte salute & Indirect |
| CITIBANK EUROPE PLC | Carte salute & Indirect |
| CITIGROUP GLOBAL MARKETS LTD | Carte salute & Indirect |
| CITIGROUP GLOBAL MARKETS LTD | Carte salute & Indirect |
| CITIGROUP GLOBAL MARKETS EUROPE AG | Carte salute & Indirect |
| CITIGROUP GLOBAL MARKETS EUROPE AG | Carte salute & Indirect |
| CONSORZIO COOPERATIVE LAVORATORI CCL | Carte salute & Indirect |
| CONSORZIO COOPERATIVE LAVORATORI CCL | Carte salute & Indirect |
| INNOCENTI DEPOSITI | Carte salute & Indirect |
| INNOCENTI DEPOSITI | Carte salute & Indirect |
| ASSITECA SPA broker int. | Direct |
| BUPA GLOBAL | Direct |
| CIGNA GLOBAL HEALTH INSURANCE | Direct |
| FALCK GLOBAL ASSISTANCE DANMARK | Direct |
| ZURICH INTERNATIONAL ITALIA SPA | Direct |
| International Care Company Spa | Direct |
| International Care Company Spa | Direct |
| Axa Caring | Direct |
| Axa Caring | Direct |
| Cooperazione Salute | Direct |
| Cooperazione Salute | Direct |
| SIGMUND FREUD UNIVERSITY | Carte salute & Indirect |
| SIGMUND FREUD UNIVERSITY | Carte salute & Indirect |
| SORRISO E SALUTE | Carte salute & Indirect |
| SORRISO E SALUTE | Carte salute & Indirect |
| COMIPA MUTUASALUS | Carte salute & Indirect |
| COMIPA MUTUASALUS | Carte salute & Indirect |