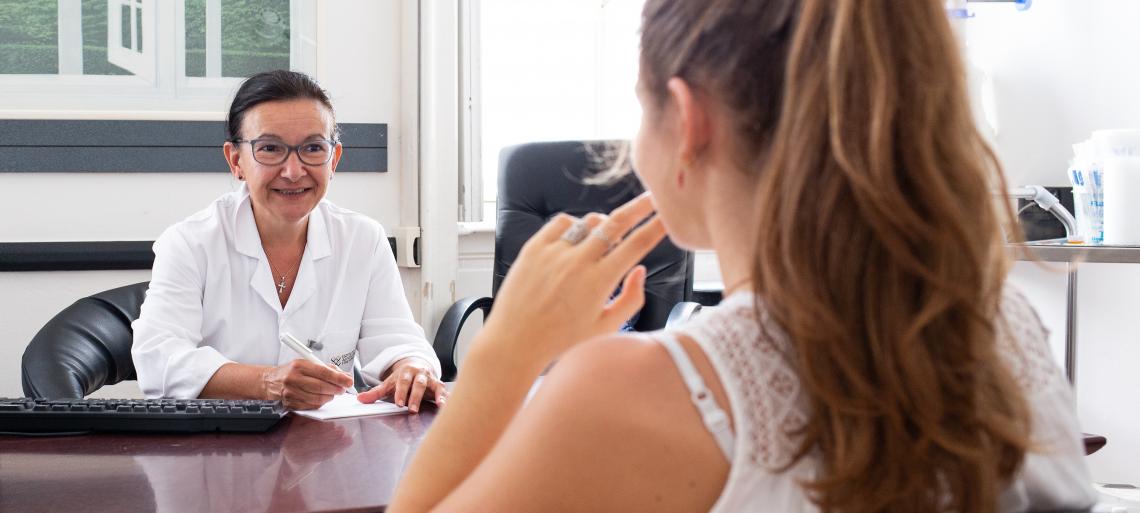 The gynaecological examination
WHAT IS THE GYNAECOLOGICAL EXAMINATION?
It is the examination that allows the clinical assessment of the female genital apparatus and is the basis for all other instrumental diagnostic examinations, i.e., those performed with the aid of specific technical instrumentation.
WHY IS IT NECESSARY?
The gynaecological examination is necessary to check that the external genital apparatus (vulva) and the internal  genital apparatus (vagina, cervix, uterine body, tubes and ovaries) are or are not affected by disease.
---
HOW DOES THE GYNAECOLOGICAL EXAMINATION TAKE PLACE?
At an early stage, in order to assess the patient as best as possible, before considering the symptoms, the doctor will gather all the relevant information on the health status of the next of kin, in order to identify genetic or family risk pathologies, and on the personal health status, both general and purely gynaecological.
The next step is the gynaecological examination in the narrower sense: the patient lies on her back on a gynaecological couch.The examination begins with an exploration of the vulva to assess whether it is normal or abnormal.
It then continues with the digital exploration of the vagina, which monitors the characteristics of the vagina all the way to the cervix. Then, with the help of the external hand placed on the lower part of the abdomen, in the area above the pubis, the other internal organs (uterine body, tubes, ovaries) are checked.
The examination ends with a visual examination of the vaginal canal and cervix using a special instrument called a speculum.
IS THERE A PREPARETORY PROCEDURE?
There are no special rules to follow before having a gynaecological examination: just wash as usual, do not use creams or substances of any kind and empty your bladder.
Smear test (Cervical screening)
---
WHEN TO SCHEDULE A FIRST CHECK-UP?
It would be preferable to schedule an initial check-up even before starting sexual activity, in order to discuss possible contraceptive methods and to be well informed on everything that sexual activity entails, like sexually trasmitted diseases. 
In these cases, except for very rare situations, which may require the evaluation of the internal organs by means of a rectal examination, the classic gynaecological examination is replaced by an abdominal ultrasound scan.
---
THE AUXOLOGICO'S GYNAECOLOGY SERVICE
The Gynaecology service at Auxologico takes care of women's health in a comprehensive and multidisciplinary way through specialist examinations, diagnostic tests and simple and complex surgical procedures, and the collaboration with urologists, andrologists and endocrinologists, for a complete care.