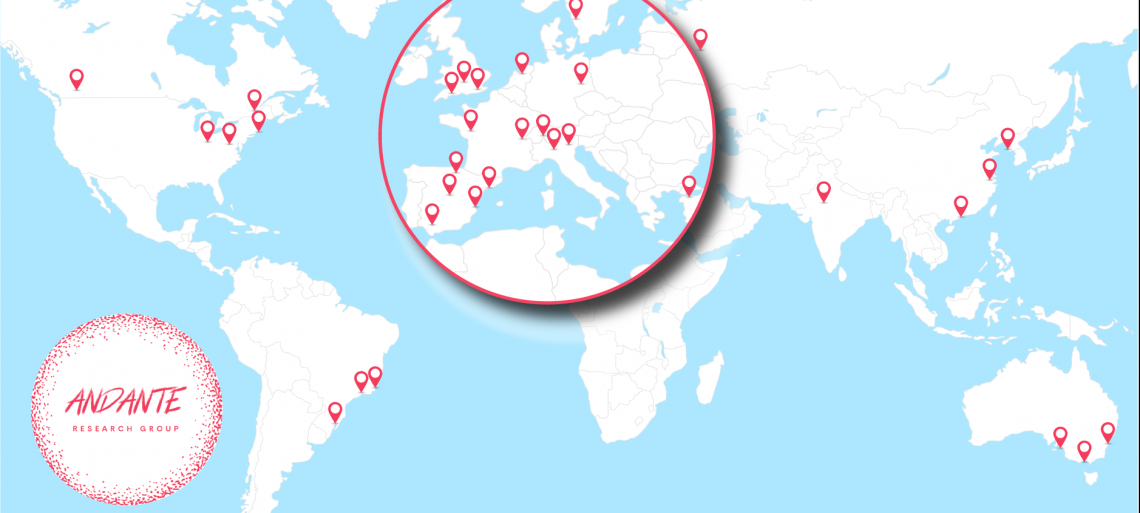 ANDANTE PROJECT WHO WE ARE ADVISORY COMMITTEE PARTICIPATING CENTRES RESEARCH OUTPUTS CONTACT US
Obstructive sleep apnea (OSA) is a known risk for cardiovascular disease and it is associated with hypertension, one of the main determinants of cardiovascular disease.
In fact, the repetitive cycles of apneas and consequent hypoxia observed during sleep in OSA patients are associated with enhanced sympathetic activation leading to rises in blood pressure which can be reversed by OSA treatment.
However, several studies looking at the effects of OSA treatment on blood pressure have shown a large interindividual variability in the response, with some subjects experiencing rises in blood pressure (BP) rather than falls.
A recent systematic review and meta-analysis on the BP effects of OSA treatment, mostly focusing on CPAP use, showed that OSA treatment reduces BP by 2 mmHg with some subgroups of patients exhibiting a greater BP response to treatment (i.e. those who were younger, with uncontrolled BP at baseline and with severe oxygen desaturations).
Nevertheless, such study-level meta-analysis, might suffer from limitations such as publication bias, heterogeneity between the various study designs, model selections, different analysis approaches, and variable categorisations of the original studies.
One way to reduce such limitations is to conduct an individual patient data meta-analysis which is considered the "gold standard" for exploring the effectiveness of a given intervention in different patient cohorts.
It was indeed with the aim to run an individual patient data meta-analysis in patients with OSA that the ANDANTE project was conceived and implemented, by building a worldwide collaboration among the principal investigators of most available randomised controlled trials (RCTs) on BP effects of OSA treatment. Since 2020, Istituto Auxologico Italiano coordinated the ANDANTE project by contacting the principal investigators of eligible RCTs and organising the data transfer of individual data onto a master database. With the help of the ANDANTE Statistician team, the data underwent several quality checks in order to exclude outliers and confirm the consistency of the individual data provided.
At present several analyses have been performed and planned in order to answer the research questions and help clinicians identify patients who benefit the most from OSA treatment and provide individually tailored treatments that may better impact
on cardiovascular outcomes. 
DID YOU KNOW?
ANDANTE is also a musical tempo adopted by several famous composers such as Haydn, Beethoven, Schubert and Mozart. The tempo ANDANTE has always been interpreted differently by composers.