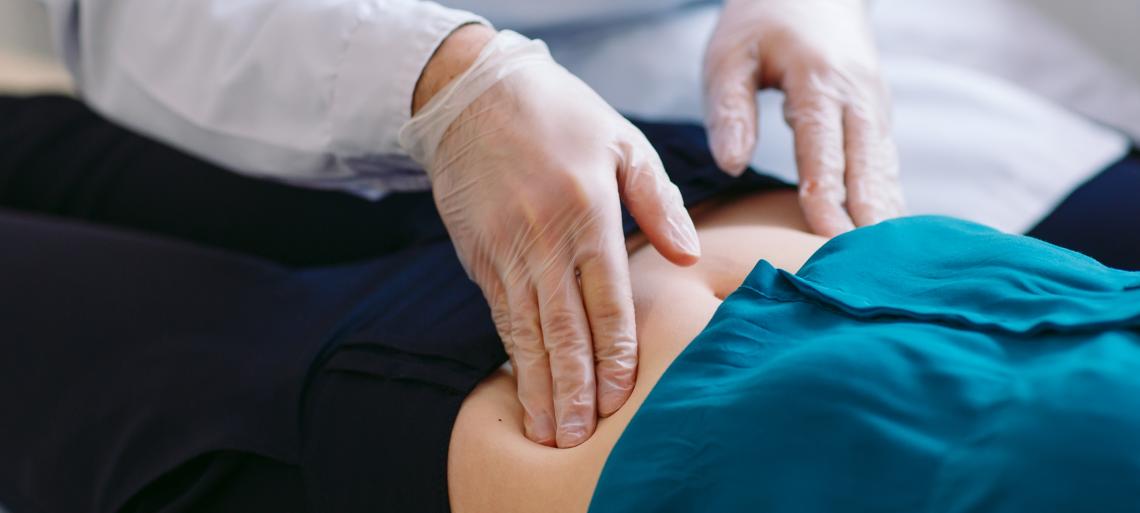 The gastroenterological examination
WHAT IS A GASTROENTEROLOGICAL EXAMINATION?
A gastroenterological examination is a medical examination aimed at diagnosing, preventing and treating diseases of the gastro-intestinal tract:
oesophagus. 
stomach; 
duodenum;
small intestine; 
colorectum;
pancreas;
biliary tract.
---
WHAT PATHOLOGIES CAN BE DETECTED AND FOR WHOM IS IT INDICATED?
The examination allows for the detection or suspicion of pathologies: of the upper digestive tract such as the gastro-oesophageal reflux, chronic or active gastritis, gastric or duodenal ulcers; of the small intestine such as malabsorption syndromes (coeliac disease); of the colon, such as diverticulosis or diverticulitis, intestinal polyps, inflammatory bowel disease (Crohn's disease or ulcerative rectal colitis); of the pancreas such as chronic or acute pancreatitis and of the biliary tract such as gallstones.
It is indicated both for diagnostic and therapeutic purposes in those with symptoms more or less directly reminiscent of diseases of the gastro-intestinal tract (changes in bowel movements such as constipation or diarrhoea, presence of mucus or blood in the stool, retrosternal burning, abdominal pain, nausea, weight loss, lack of appetite), and as a prevention in asymptomatic patients who, due to the family history of diseases of the gastro-intestinal tract or age, should be evaluated for screening tests.
DOES THE VISIT REQUIRE A PREPARATION PROCEDURE?
No preparation is required.
However, it is always important for the patient to bring along any previous examination report (urine and stool tests, blood tests, radiology, endoscopy).
---
HOW IS IT CARRIED OUT?
The examination is carried out by a specialist doctor and is basically divided into three parts:
an interview, aimed at collecting the patient's medical history, previous investigations and current symptoms;
an assessment of the patient's general condition by examination of the abdomen: observation (type of conformation, evidence of skin changes such as scars or masses), auscultation (detection of intestinal activity such as peristalsis or bowel sounds such as borborygmus) and palpation (presence of masses, sore spots or enlarged organs such as the liver or spleen);
a final stage: prescription of the necessary investigations (blood tests, X-rays, ultrasound, CT scan, EGDS, colonoscopy) and possible treatments.
---
GASTROENTEROLOGY AND DIGESTIVE ENDOSCOPY SERVICE AT AUXOLOGICO
The Auxologico Gastroenterology and Digestive Endoscopy Service offers a comprehensive service for the prevention, diagnosis and treatment of the organs of the digestive system: oesophagus, stomach, small intestine, colon and rectum.
The service operates in the Lombardy and Piedmont centres, where it is possible to perform a specialist gastroenterological check and access gastroenterological diagnostic tests.