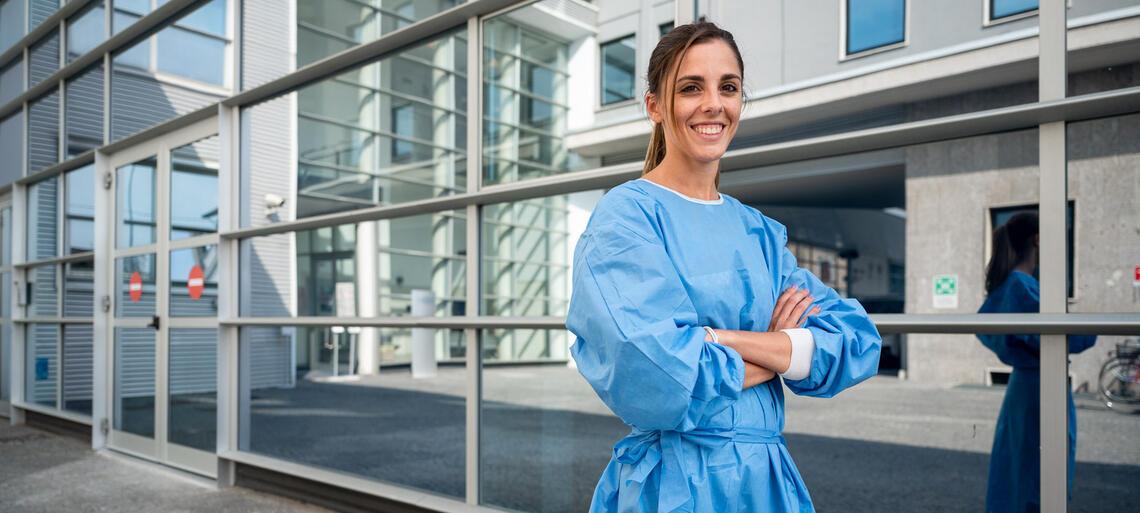 COVID SWABS 
Molecular swabs are available privately at Auxologico Capitanio in Milan and Auxologico Villa Caramora sites in Verbania.
RESULT TIMES 
The molecular swab report is ready by 9 p.m. on the day after the sample was taken and can be downloaded online. 
BOOKING A PRIVATE SWAB TEST
Book online on the Auxologico website.
PRIVATE SWAB TEST PROCEDURE
online booking;
if there are symptoms and/or in the event of close contact with positive persons, it is only possible to reach the facilities as follows Auxologico Capitano (on foot) and Villa Caramora sites in Verbania (on foot).
---
SEROLOGICAL TEST AT AUXOLOGICO
At all Auxologico's Lombardy sites it is possible to carry out ECLIA quantitative serological tests without need to book, during the collection points' opening hours.
These tests search for and determine the presence or absence of Ig Total antibodies (the various classes of immunoglobulin IgM, IgG, IgA) against SARS-CoV-2 and the relative titre: 
anti SARS CoV-2 N-antigen (anti-nucleocapsid) (expressed as Index < or >1 with a specificity of 99.81% and sensitivity greater than 95%)
anti SARS CoV-2 RBD-Spike (expressed in U/ml with a specificity of 100% and sensitivity greater than 98.8%). 
The diagnostic report will generally be available within the day after collection:
online (after signing the informed consent upon acceptance)
at the desk 
The ECLIA quantitative serological test costs 40 EUR.