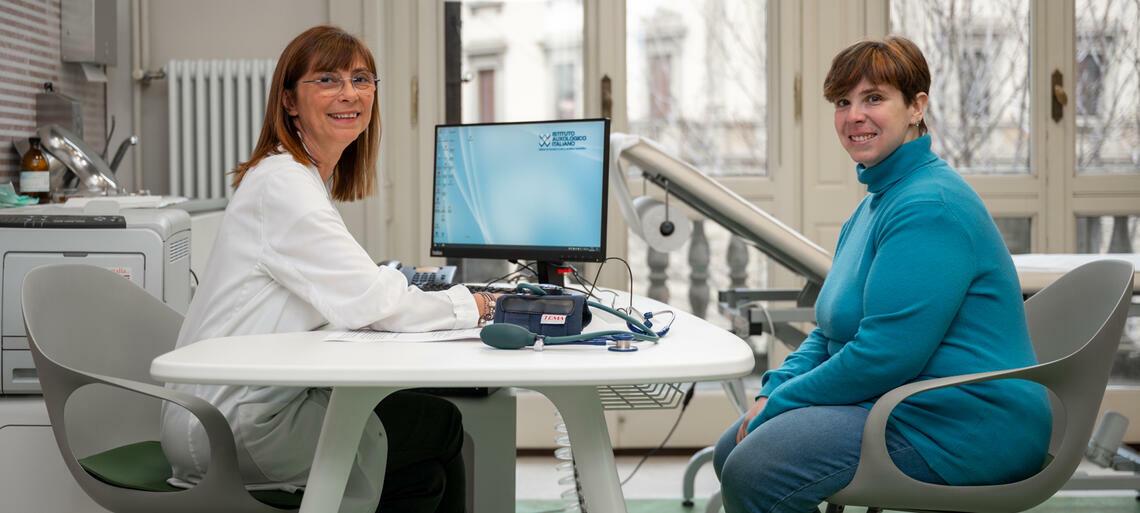 REFERENCE POINT FOR OBESITY IN ITALY
Auxologico boasts decades of experience in the specialist and integrated treatment of obesity, severe obesity and associated complications, and has developed  scientific knowledge and advanced diagnostic and therapeutic protocols that have become models in Italy and Europe.   
AD HOC TREATMENTS FOR ADULTS AND CHILDREN
Auxologico has developed diagnostic and rehabilitation pathways adults and children that, depending on the degree of complexity, can be carried out:
in an outpatient clinic at the Obesity Outpatient Centre in several locations in Lombardy and Piedmont;
in an in-patient setting at the Obesity Outpatient Centre of the Piancavallo Hospital (VB), which treats approximately 2800 people  from all over Italy each year, of whom 650 are children and adolescents.              
MULTIDISCIPLINARY APPROACH
The special feature of the Auxologico approach to severe obesity is the integrated multidisciplinary treatment of obesity and its co-morbidities thanks to teams working on metabolic-nutritional, cardiovascular, pneumological, osteo-articular, psychological and educational aspects to achieve not only a weight loss result, but also the management of frequently associated pathologies like diabetes, dyslipidaemia, hypertension, heart disease, asthma, obstructive sleep apnoea, osteoarthritis, psychological issues and more.
The rehabilitation programme is therefore customised to the patient.
---
ACCESS TO SERVICES
Access to services at hospital and outpatient sites is possible through:
payment of the SSN prescription charge (the National Health);
Smart Tariff;
privately (upon payment);
Agreements (supplementary health funds, insurance companies, health insurance companies, conventions with companies and associations through which you can access a discounted price list).