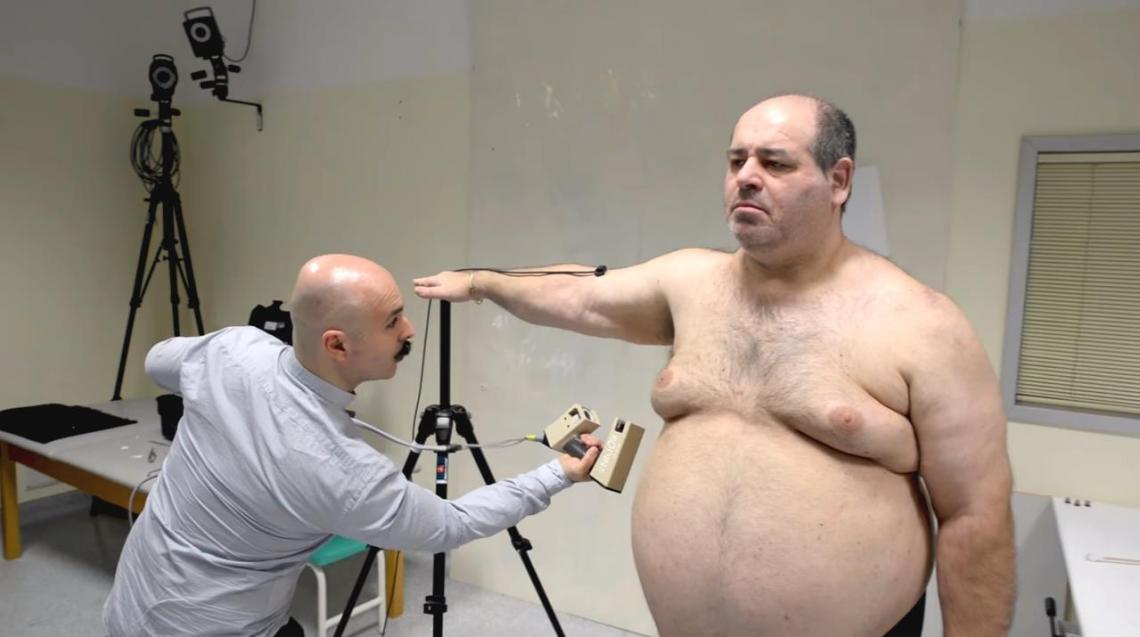 Go back
You are in AUXOLOGICO
Obesity Care
With several decades of expertise in the specific and comprehensive treatment of obesity, severe obesity and its complications, Auxologico has developed scientific knowledge and advanced diagnostic and therapeutic protocols considered a model for Italy and Europe.
With headquarters in Lombardy and in Piedmont, the Obesity Center of Auxologico carries out a  highly specialized clinical activity for the treatment of severe obesity and its complications.
CARE PATHWAYS
Auxologico tackles the problem of obesity in adults and minors through a comprehensive approach that, according to the degree of obesity and its complications, can consist of:
Therapeutic rehabilitation pathways in outpatient clinics, in the Auxologico locations in Lombardy and in Piedmont including evaluations, dietary indications and behavioral instructions provided by doctors and dieticians. To access them, it is required to have an outpatient prescription and to follow the instructions contained therein to make an appointment at the  "Obesity Center" located in the Auxologico outpatient clinics in Lombardy or Piedmont;
 
Rehabilitation pathways in Day Hospital (MAC) consisting of a number of repeated accesses with a weekly frequency for an overall duration of 2-3 months (according to the severity of the case), in which the patient is assisted by a team made up of an endocrinologist, psychologist, dietician, nurse, graduate in motor science, orthopaedist and psychiatrist in order to achieve objectives on the basis of a therapeutic program. After this pathway, the patient receives an outpatient follow-up care.
The location of Via Ariosto in Milan provides this pathway: to access it, contact the MAC/Day Hospital Secretary of this location for an evaluation; to be included in the waiting list, report to the MAC/Day Hospital Secretary of this location
In complex and selected cases, the obesity care pathway can continue with the following rehabilitation practices or surgery operations carried out in hospitals:
Admissions to hospital due to acute problems or for rehabilitation practices at the Obesity Center of Piancavallo Hospital (VB). To access it, the patient shall be evaluated by a specialist of Auxologico who will make the request for hospital admission. In cases in which the patient cannot be evaluated in an outpatient clinic while relevant clinical information is available highlighting the appropriateness of hospitalization, the referring doctor can transmit the request for hospital admission to the Admission Office of Piancavallo Hospital;
 
Bariatric surgery interventions at Capitanio Hospital in Milan. To access it, the patient shall be evaluated by a specialist of Auxologico working in the Bariatric Surgery Center of Auxologico.
ACCESS TO SERVICES
Both national (Servizio Sanitario Nazionale) and private health insurance schemes entitle people to access the services and treatments provided in our hospitals and outpatient clinics.
INTERNATIONAL COLLABORATION AND REFERENCE CENTRES
CNR Milan, Milan Polytechnic.

La Sapienza University, Rome.

University of Sao Paulo, Brazil and University of Londrina, Brazil.

Florida University, USA.

Department of Physiology, University of Fribourg, CH.

Exercise Physiology, Institute of Human Movement Sciences, University of Zurich, CH.

Physiologie et Medicine Experimentale du Coeur et du Muscle, Université Montpellier, France.

Department of Nutrition, Federal University of Sao Paulo, UNIFESP, Brazil.

Neuromuscular Research Laboratory, Schulthess Clinic, Zurich, CH.

Section of Child Life and Health, University of Edinburgh, UK.

Motor Sciences Unit. University of Lausanne (CH).

Catholic University of Milan, ITALY.

Rudd Center for Food Policy & Obesity, Yale University, USA.

Cancer Prevention Research Center, University of Rhode Island, USA.

School of Psychology, University of South Australia.

Centre for Eating Disorders Research, University of Ottawa, CANADA.

Neurology, Public Health and Disability Unit - Neurological Institute C. Besta IRCCS Foundation, Milan, Italy.