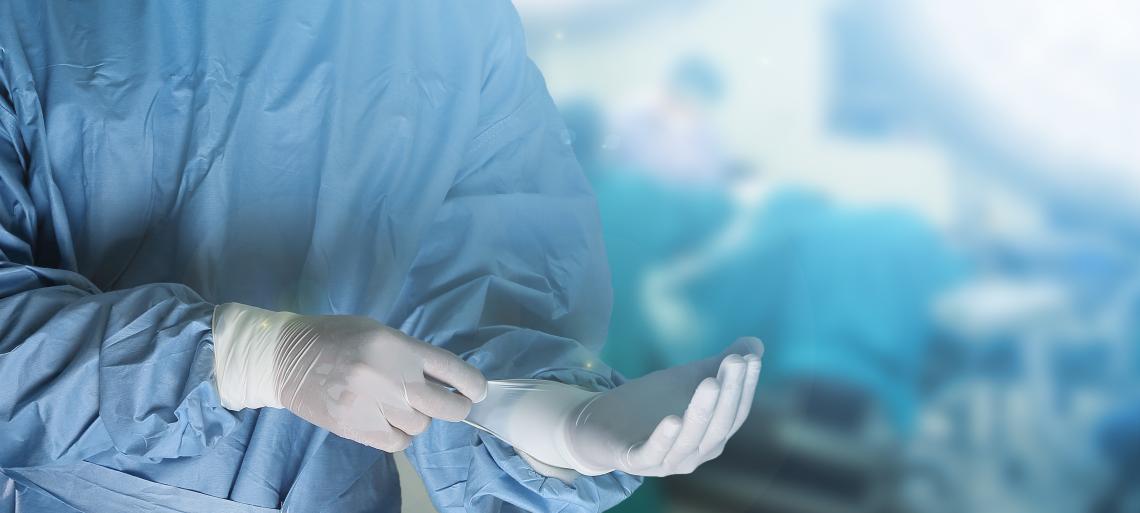 Go back
You are in AUXOLOGICO
General Surgery
The General Surgery activity of Auxologico focuses on the diagnosis and surgical treatment relevant to all pathologies of surgical interest.

The over thirty year experience of the team in the (laparoscopic and thoracoscopic) mini-invasive surgery enables to use these techniques for the treatment of most thoracic and abdominal diseases according to the guidelines of the international literature: this approach enables earlier discharges; it also reduces the incidence of post-operative pain and complications while providing excellent aesthetic results and a quicker return to work and to social life.
The outpatient activity is carried out in all Auxologico locations, where Diagnostic Imaging Instruments (conventional radiology, Magnetic Resonance Imaging, CT and ultrasonography scans) enable a correct and quick diagnostic framework.
The surgical activity is performed in the operating theatres of Capitanio Hospital, located in the center of Milan, where the post-operative stay is also provided.
The Bariatric Surgery Center is specialized in the clinical diagnosis, in surgical procedures and in the post-operative follow-up for the treatment of severe obesity, performed by a multidisciplinary team.
The Endocrine Surgery Center is specialized in the treatment of all thyroid disorders, such as thyroid cancers and lumps, goiter and other diseases.
The Vascular Surgery Center leverages mini-invasive techniques for the treatment of varices and venous insufficiency.
CLINICAL ACTIVITY

Pathologic conditions 
Aortic aneurysm, aneurysm of the peripheral arteries and the splanchnic vessels.

Carotid stenosis, stenosis of the kidney's arteries and the splanchnic vessels.

Atherosclerosis Obliterans and Diabetic Peripheral Arterial Disease.

Varicose veins of the lower limbs.

Acute and chronic venous thrombosis of the lower limbs.

Gastric and colorectal neoplasms.

Pneumothorax and pulmonary nodules.

Cholelithiasis and biliary tract diseases.

Inguino-crural and incisional hernias.

Obesity, Diabetes and Proctology.
Innovative techniques and procedures
Carotid surgery in cervical plexus anesthesia with cerebral function monitoring and transcervical skin oximetry.

Endovascular treatment of carotid lesions (carotid stenting) by using a new generation stent and filter or flow reversal cerebral protection systems.

Treatment of aortic aneurysms: traditional surgery and endovascular treatment by endoprosthesis and stent multilayer implant. Treatment of iliac aneurysms and visceral vessels by flow modulating stent multilayer implant.

Endovascular treatment of peripheral artery lesions by using drug eluting balloons (DEB) and peripheral mechanical thrombosuction. Peripheral revascularization surgery for ischemia of the lower limbs.

Treatment of diabetic foot.

Radical and minimally invasive endovascular treatment of varicose veins in the lower limbs with an Intravenous radio-frequency Ablation technique.

Minimally invasive laparoscopic surgery of the upper and lower GI tract and minimally invasive thoracoscopic surgery.

Thoraco-abdominal robotic surgery.

Laparoscopy for inguinal and incisional hernias.

Rectal Mucoprolapsectomy sec. Longo/STARR.

Digestive endoscopy, endoscopic mucosectomy for Tis, gastric Endobag, Endobarrier, ESD
ACCESS TO SERVICES
Both national (Servizio Sanitario Nazionale) and private health insurance schemes entitle people to access the services and treatments provided.