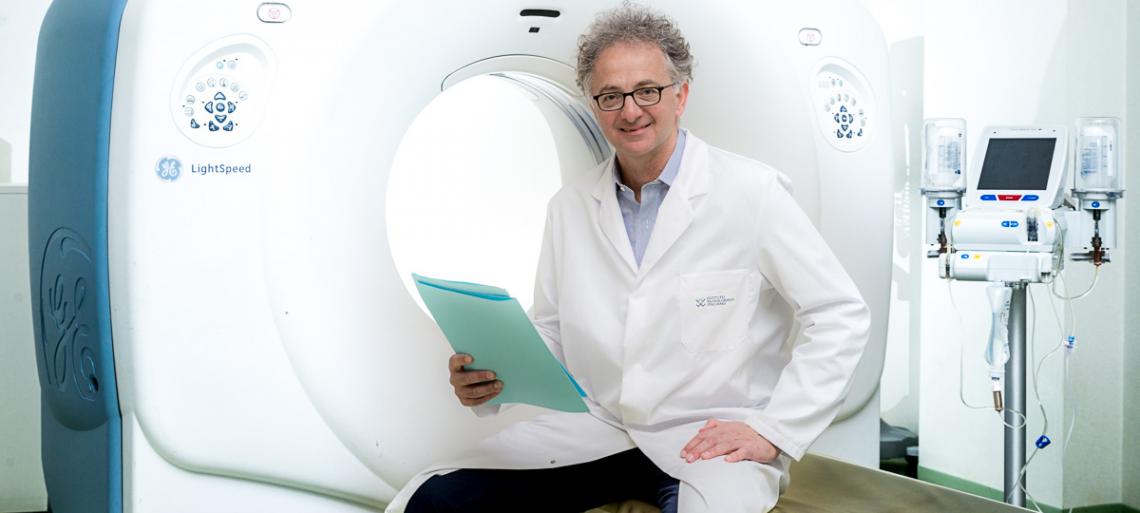 DIAGNOSTIC IMAGING
The Diagnostic Imaging Service of Auxologico carries out over 350,000 examinations per year, guaranteeing a complete and high-quality service, performed by experienced radiological specialists using the most advanced and performing equipment available on the market.
The Diagnostic Imaging Service can meet the demand for the most common examinations, but also for highly specialised services, like Cardiac CT and Cardiac MRI or RM fusion prostate biopsy.
The Diagnostic Imaging service is at all Auxologico sites and is available to inpatients and outpatients.
It offers the possibility of performing all radiological investigations with low X-ray emission machines (X-rays, CT, or computed tomography, MOC, mammography with tomosynthesis), ultrasounds (ultrasounds of all anatomical districts, echocardiogram, echo Doppler) and MRI (magnetic resonance imaging) with comfortable, dedicated equipment and with magnets with a magnetic field of up to 3 Tesla, also for examinations in the neuroradiological area.
In the field of interventional radiology, breast, and prostate biopsies, including the RM fusion prostate biopsy are performed at some Auxologico sites.
ACCESS TO SERVICES
Access to services at hospital and outpatient sites is possible through:
payment of the SSN prescription charge (the National Health);
Smart Tariff;
privately (upon payment);
Agreements (supplementary health funds, insurance companies, health insurance companies, conventions with companies and associations through which you can access a discounted price list).