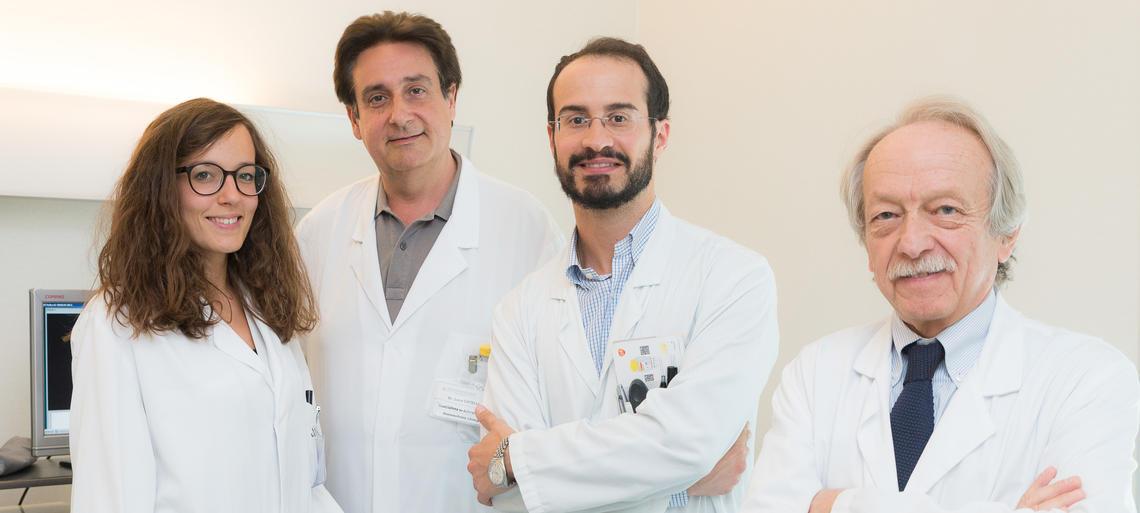 Allergology, Immunology, Rheumatology
MEDICAL EXAMINATIONS, TESTS, TREATMENTS
The clinical activities in the field of Allergology, Immunology, Rheumatology of Auxologico are performed both at San Luca Hospital in Milan and at outpatient clinics and are focused on the diagnosis, the therapeutic management and the monitoring of patients suffering from allergic diseases, systemic auto-immune rheumatic diseases, immune system deficiency diseases.
The advanced and innovative approach to the patient leverages the most effective diagnostic techniques and procedures as well as the most safe and advanced therapies.
The Hospital Unit of San Luca Hospital is a facility accredited by the National Center for Rare Diseases, active in the prevention, diagnosis and treatment of rare immune rheumatic diseases.
In Piedmont, the Rheumatology Center is located in Verbania.
ACCESS TO SERVICES
Access to services at hospital and outpatient sites is possible through:
payment of the SSN prescription charge (the National Health);
Smart Tariff;
privately (upon payment);
Agreements (supplementary health funds, insurance companies, health insurance companies, conventions with companies and associations through which you can access a discounted price list).