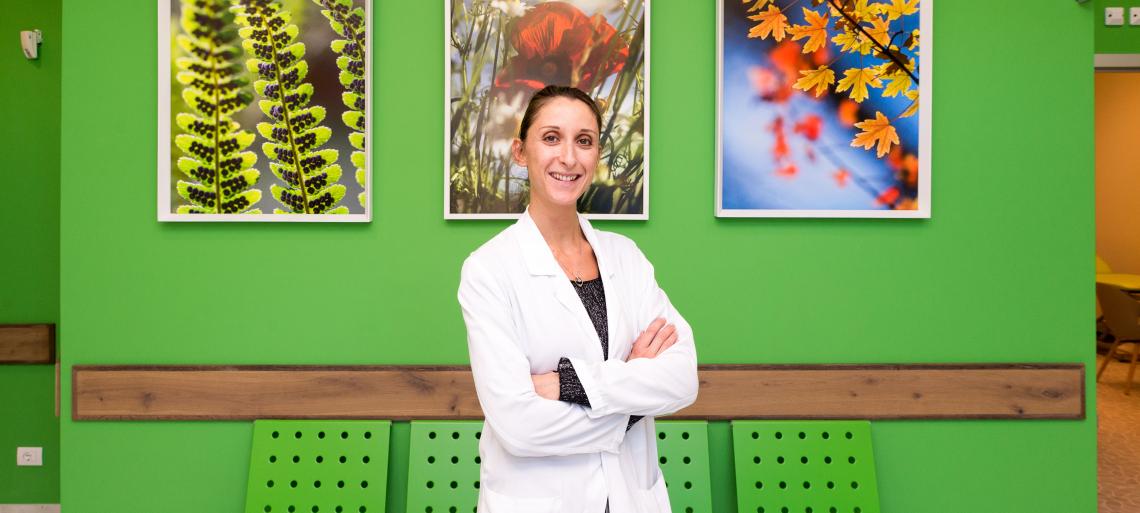 CHECK-UPS FOR PREVENTION AND EARLY DIAGNOSIS
Auxologico has developed check-ups for the prevention and early diagnosis of diseases, which are conceived and constantly updated by the doctors of the hospital teams. 
All Check-ups are carried out by highly qualified specialists and have different degrees of investigation depending on the patient's needs.
WHAT DOES THE CHECK-UP INCLUDE?
The check-up consists of a programme of diagnostic tests and specialist examinations to assess a person's overall state of health and the possible presence of disease risk factors. The tests vary according to gender and age and are always performed by a doctor.
WHY HAVE A CHECK-UP?
The aim of a check-up is prevention by identifying possible personal risk factors (e.g., smoking, diabetes, being overweight, etc.) and diagnosing any diseases, like cardiovascular diseases or tumours, at an early and often asymptomatic stage. The check-up also serves to prevent the onset of diseases typical of a certain age/gender or for certain categories of people. 
WHAT DOES THE CHECK-UP INCLUDE?
Auxologico has devised the following check-up programmes that can meet different needs:
smart check-up: laboratory or instrumental tests, 1 specialist visit
targeted prevention check-up: Specialist examination; 1-2 instrumental examinations; laboratory tests
classic check-up: internal examination, evaluation of examinations and final report with possible indication of further investigations or therapies; basic laboratory examinations; instrumental examinations; specialist examinations at the patient's choice and according to clinical needs; evaluation of psychological-emotional well-being and sleep disorders through questionnaires.
personalised check-up:  an internist check the internist defines and guides the patient's diagnostic procedure with a series of personalised in-depth examinations based on the patient's medical history and objective examination; instrumental examinations; laboratory tests; specialist examinations: cardiology, ophthalmology, dermatology, gynaecology (women), urology (men); assessment of psychological-emotional well-being followed by a possible psychological interview; assessment of sleep disorders by means of questionnaires, followed by a possible specialist interview.