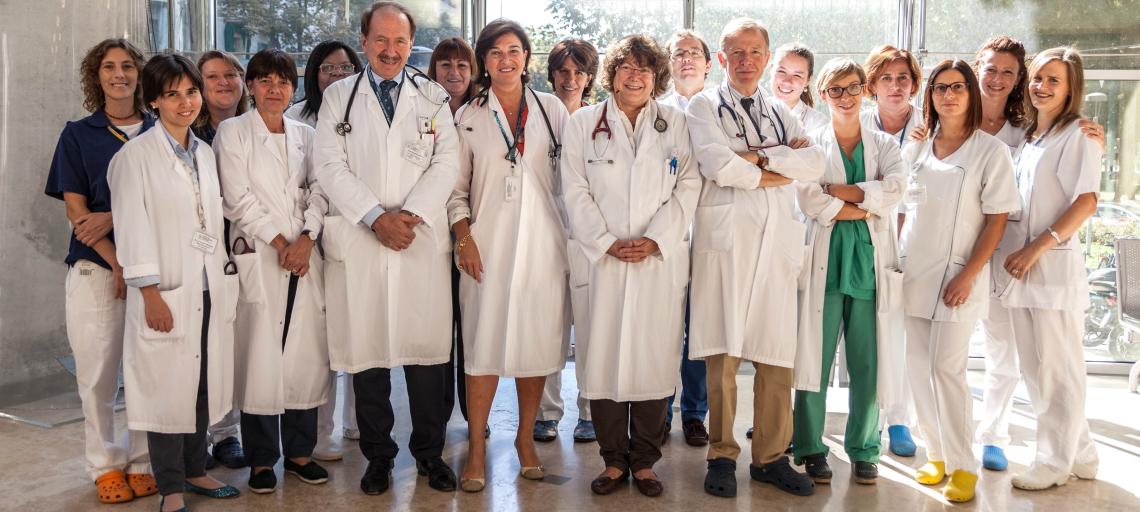 Go back
You are in AUXOLOGICO
About us
RESEARCH HOSPITAL
Founded in 1958, Research Foundation since 1963.
Recognised as a "Scientific Institute for Hospitalisation and Care" by the Italian Ministry of health in 1972.
Non-profit organisation for biomedical research and high specialization hospital treatment.
MAIN ACTIVITIES
Research, prevention, diagnosis, treatment, and rehabilitation of cardiovascular, neurological, endocrine,
metabolic and immunological diseases.
Surgery, minimally invasive surgery and robotic surgery.
Genetics of cardiovascular, neurological and endocrine diseases.
Prenatal and postnatal diagnosis of rare genetic diseases and chromosomal alterations.