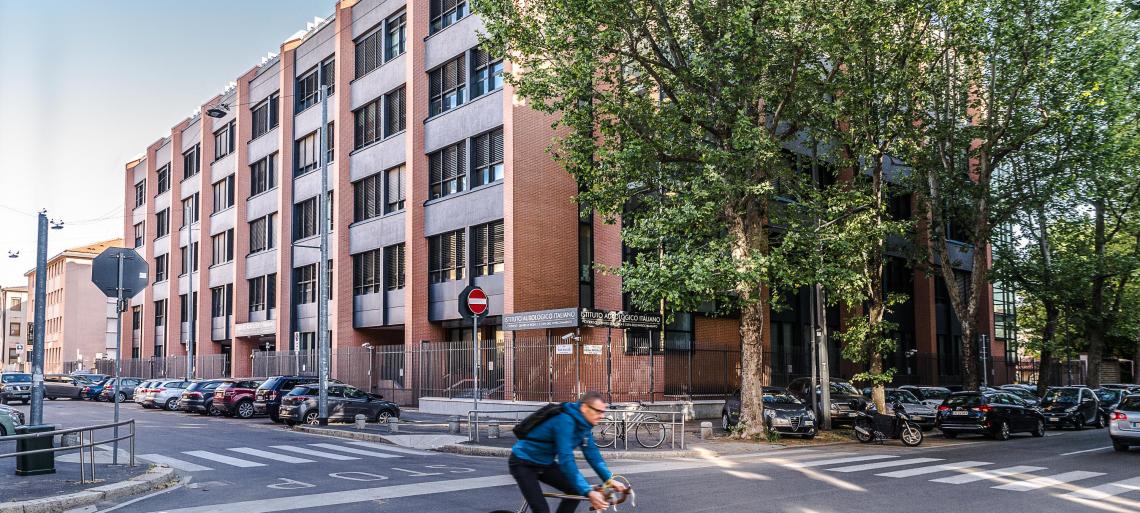 Go back
You are in AUXOLOGICO
Auxologico Mosè Bianchi
WHERE WE ARE
HOW TO REACH US
MM1 (Amendola or Lotto)
BUS 48, 49, 78, 423
FILOBUS 90 e 91
SINCE 2007 - Milan City Centre
Multidisciplinary intensive rehabilitation for the elderly.
Virtual reality in rehabilitation with full immersive care Teaching Hospital in collaboration with the University of Milan.
Focused on diseases of the elderly.
ALL LEVELS OF CARE
Outpatient services, short-term hospitalization, intensive rehabilitation and long-term hospitalization for chronic diseases.

Modern Nursing Home integrated with hospital services

Special programmes for cognitive deficit disorders.